New Contributor II
Mark as New

Bookmark

Subscribe

Mute
Hi, I am building a form in Survey123 Connect with multiple groups and pages so I am using the settings style "pages theme-grid". Except, as soon as I use the theme-grid, all my select_one and select_multiple questions switch to "horizontal" appearance, going from this: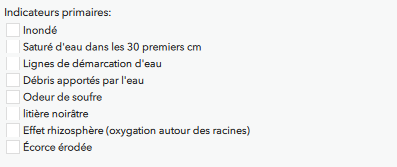 to this:

I have tried using the appearance "compact-1" thinking it might restrict the number of column to 1 but it did not work.
Could you help me go back to the "vertical" appearance for my select questions, while still using the them-grid style?
2 Replies

New Contributor III
Mark as New

Bookmark

Subscribe

Mute
Hi
I am using the theme-grid pages style and using the appearance 'minimal' for my select_one questions and the options are appearing vertically. Maybe you could try the minimal appearance?
New Contributor II
Mark as New

Bookmark

Subscribe

Mute
Hi, Thanks for the suggestion but it did not work on the select_multiple questions. they are now under a "drop-down" menu but still appears horizontal: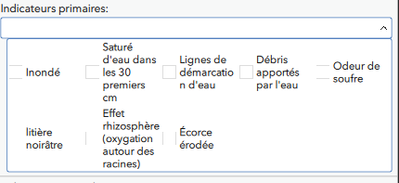 I think I will have to get rid of the "theme-grid" style...