by
DougBrowning

MVP Honored Contributor
Mark as New

Bookmark

Subscribe

Mute
When I use once(join)) inside of a repeat the first records works differently. It adds it right away where all other repeats adds it after the move to the next repeat. I am trying to get around this using position but I use pages which means it is in a group which means it always returns 0.
First repeat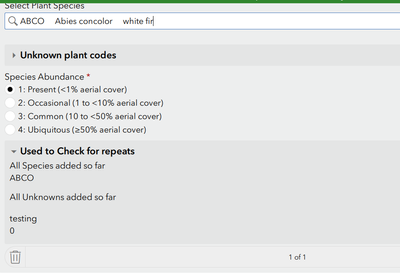 Second repeat is the same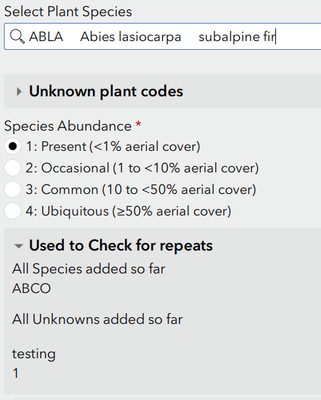 3rd repeat see how the last value is not on the list.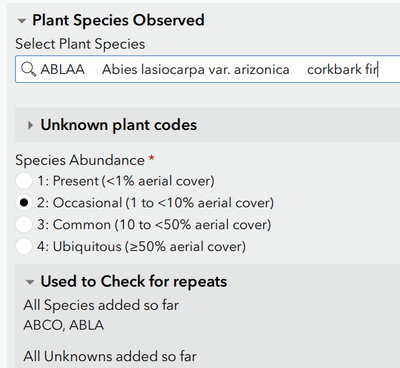 I maybe got around it by counting a field in another field after the list and then checking that field to adjust my check. May not make sense but it seems that the order matters. So if I count a field before that field I do not get the count you are on but if I count it after I do get it.
Thanks
3 Replies

Not applicable
Mark as New

Bookmark

Subscribe

Mute
Hi @DougBrowning,
Does this appear to be new or different behavior with the recent 3.14 release, or did you see the same thing before with 3.13?
Are you able to send us this form (updated copy) so we can take a closer look?
Thanks,
Phil.

by
DougBrowning

MVP Honored Contributor
Mark as New

Bookmark

Subscribe

Mute
I think new to 3.14 but not sure. I had to change the code since 3.14 broke my dups check trick. I ended up having to code around it by checking if it was the first repeat. This was actually hard since I had to count a field that was after the constraint field - which took a few hours to track down.
if(${TempCount}=0, 1,${Species}='' or contains(${Species}, "XXXX") or not(contains(${AllPlantsCheck}+",",${Species}+",")))
I will email you the form. Thanks

Not applicable
Mark as New

Bookmark

Subscribe

Mute