Occasional Contributor II
Mark as New

Bookmark

Subscribe

Mute
I have a few groups of multiple_selects that I would like to process and turn into a table in the format in the attached image. I've seen information on setting up hidden fields to capture selections of the multiple_select so that I don't wind up with a bunch of comma separate values in a single column. I'd like to not have a column for each of these responses, however, but a table like a repeat would generate. I don't want the user to have to use a repeat for these selections because it would take a lot of time.
Any suggestions on whether there is any code I can write to process the multiple selects and generate a hidden table that can be submitted?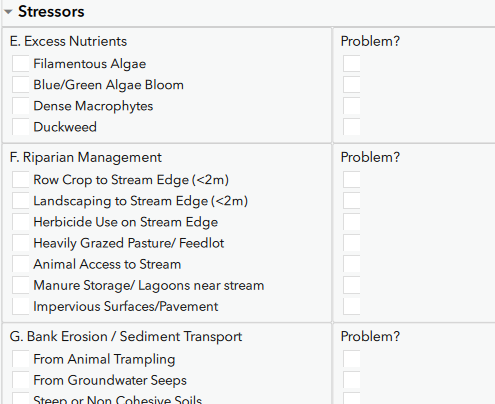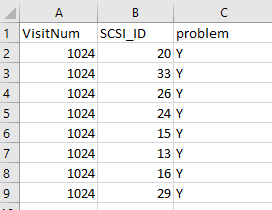 1 Solution

by
DougBrowning

MVP Honored Contributor
Mark as New

Bookmark

Subscribe

Mute
Yea select multiple look nice and are easy for the user but they create data that is super hard to work with.
I do not think creating multiple repeat records on the fly is going to happen but I have some other ideas.
Personally I post process this using Python. Here is my code snippet.
# Flips SpeciesList from value;vale;value to 1 value per row
fieldList = ["RecKey", "subPlotID", "subPlotDesc", "SpeciesCount", "SpeciesList"]
searchC =  arcpy.da.SearchCursor("in_memory/tempSpecRichSearch", fieldList)
insertC = arcpy.da.InsertCursor("in_memory/tempSpecRichInsert", fieldList)
for row in searchC:
# must check for Null and for end values (like aarp;)
    if row[4]:
        if row[4].endswith(";"):
            tmpRow = row[4][:-1]
        specList = tmpRow.split(";")
        for spec in specList:
            insertC.insertRow((row[0], row[1], row[2], row[3], spec))
del insertC
The other option is arcade depending on what you want to display. This blog post has examples with comma list data. https://www.esri.com/arcgis-blog/products/ops-dashboard/announcements/introducing-data-expressions-i...
Hope that helps
6 Replies