Occasional Contributor
Mark as New

Bookmark

Subscribe

Mute
Hi,
Before the recent update of Survey123, I tested successfully reading the barcode of our electric meters nameplate using the Barcodes sample survey available in Survey123 Connect (version 3.9) and the android mobile app. This is the barcode that I'm trying to scan: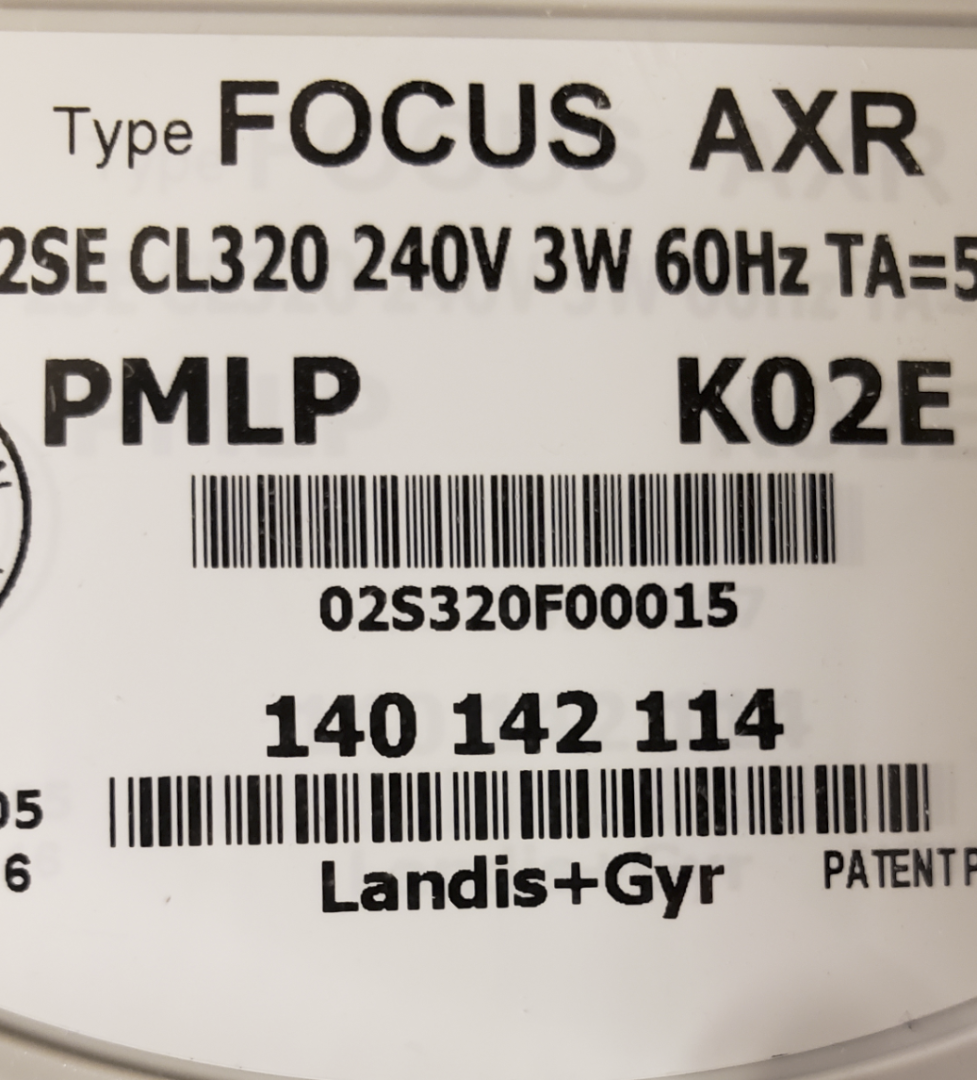 After upgrading to Survey123 Connect v3.10, I created a form hoping to use the barcode reading functionally of the app but now the barcode question doesn't detect the barcode. I also tried with the Barcodes sample survey again to no avail.
I read this blog post, from May-2016, about the Barcode Question: https://community.esri.com/groups/survey123/blog/2016/05/17/understanding-barcode-questions-in-surve...The post list the barcodes recognized by the app: Survey123 for ArcGIS supports a very specific subset of them: QR Code, Code 39, Code 93, Code 128, EAN 8, EAN 13, UPC A, UPC E, UPC EAN Extension, Aztec, Codabar, Data Matrix, ITF, MaxiCode, PDF 417, RSS14 and RSS Expanded.
Also, the article mentions that: If scanning fails, the first thing to check is if Survey123 is configured to scan the type of barcode you are targeting. Use the menu button in the top-right corner to configure the scanner. You can configure the barcode scanner to scan any of the supported types if you like.
I selected all the options available in the menu option with no change in the result. I was surprised that I could not select all the types at the same time, as I tried to select them one by one some of the previously selected lost their selection. Also, the list of barcode type available after the upgrade is the same the was available before. So, it doesn't look like the barcode type I'm trying to scan was removed from the list.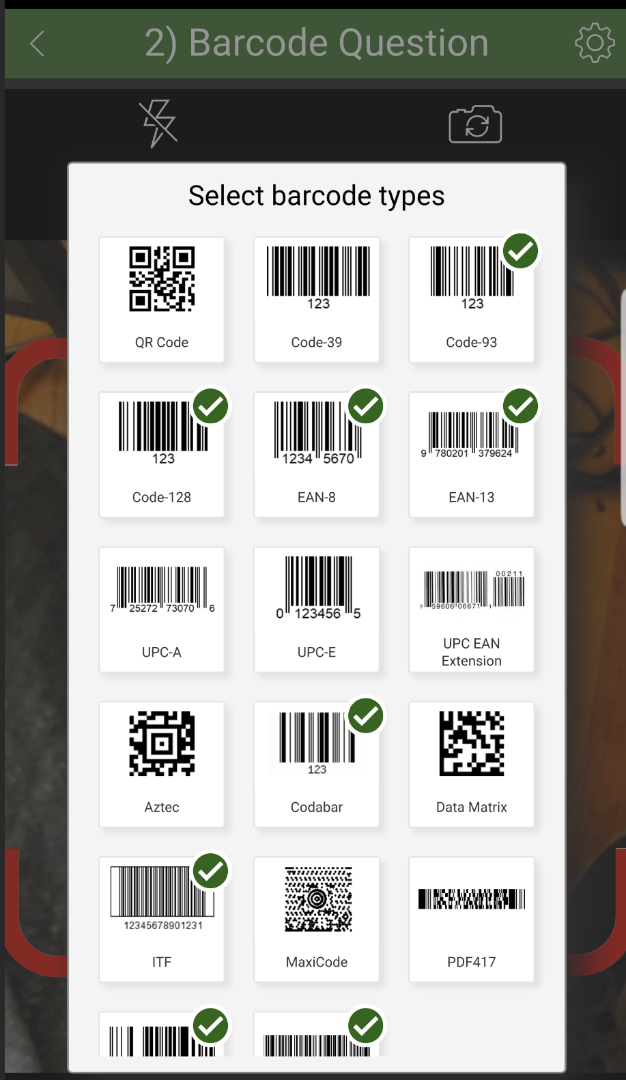 In addition, I had another problem with the rotate camera button. After clicking it once the camera rotated to the front facing camera and it won't change to the back camera when clicking it again or closing and opening the app.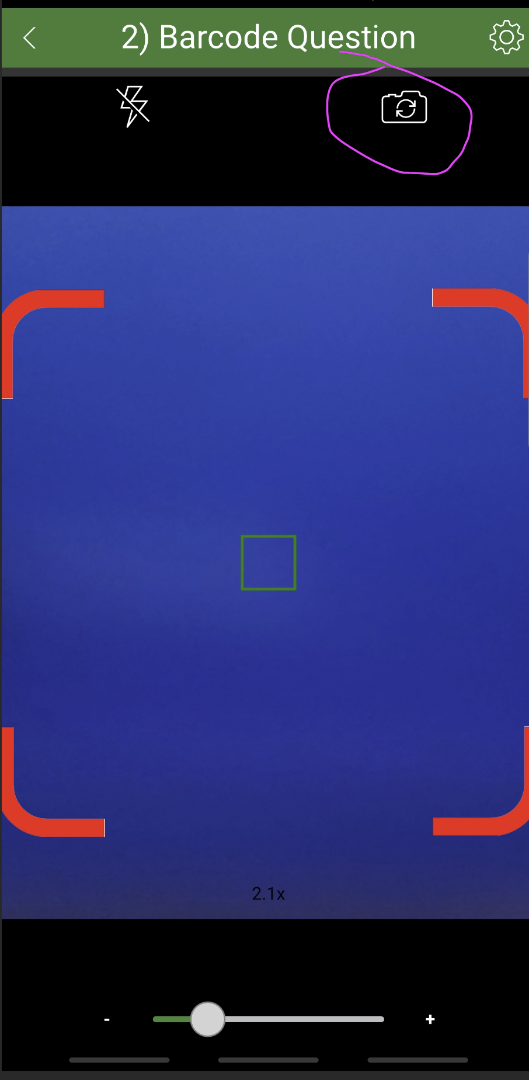 How I can solve these problems.
Thanks.
11 Replies