Occasional Contributor III
Mark as New

Bookmark

Subscribe

Mute
My App is built on the latest Survey123 template that was available before it was removed. I have built my app using AppStudio 5 and it all seems to work accept for one part. When I first open a survey with an expanded repeating group it appears as overlapped? When I contract and expand it it is fine again. I need to fix the xcode for this. It appears to be the only issue.
On Survey Load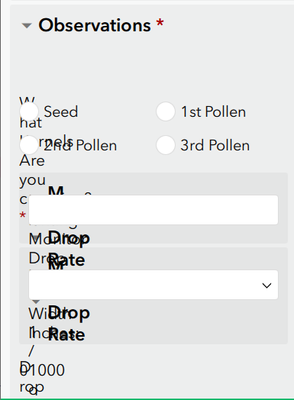 After Expand Contract (I boxed out some of the categories to post it here)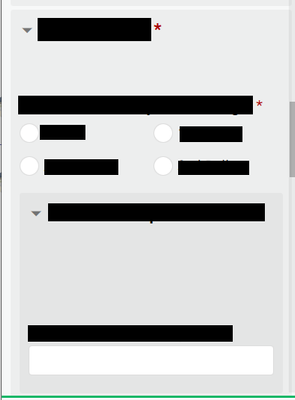 1 Reply

Not applicable
Mark as New

Bookmark

Subscribe

Mute
Hi @MKa,
The 3.12 template you are using was built with AppStudio 4.4, we do not currently have a template for AppStudio 5.0. The next release 3.13 will be based off AppStudio 5.0/5.1.
As you have noted, there are many issues with using the 3.12 template with AppStudio 5.0 and will require a lot of code changes to get the UI working as expected. This is becuase AppStudio 5.0 using Qt 5.15.2, which has many changes which reuqired a lot of fixes to Survey123.
As soon as 3.13 is released, the template will be available for AppStudio 5.0/5.1.
Regards,
Phil.