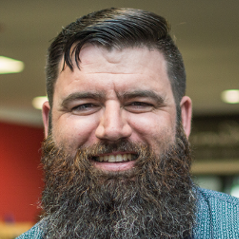 Occasional Contributor III
Mark as New

Bookmark

Subscribe

Mute
My organisation is using all iOS devices, and I am constantly being asked by users "why does the submit button constantly get hidden by the keyboard? Can you fix it?".
See in the below video, the submit button (entire footer bar) is hidden by the keyboard, the only way to make it visible is to click the hamburger button and then click out of it, and it then becomes visible again.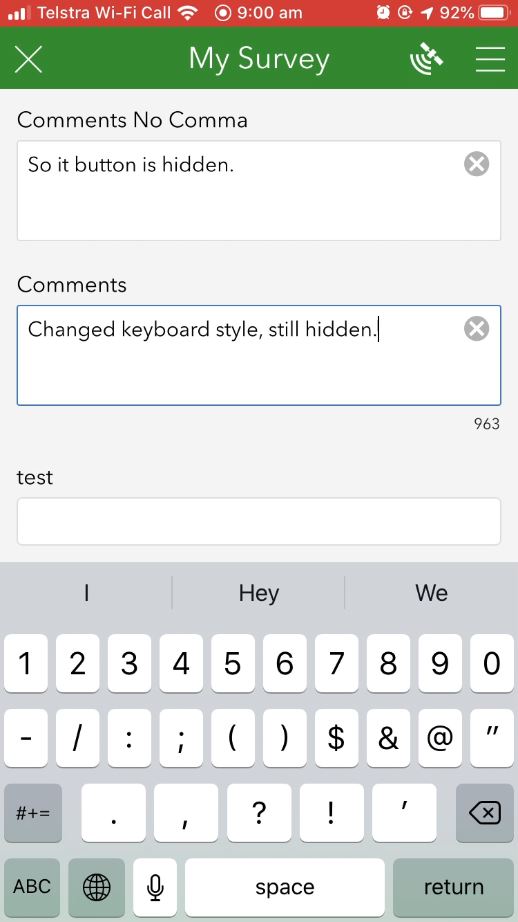 Basically is everyone else having this problem?
1 Solution

Not applicable
Mark as New

Bookmark

Subscribe

Mute
Hi Ben and Simon,
This behaviour is actually controlled by iOS itself, depending on where they input focus is in the app at the time the keyboard needs to be displayed. The OS will decide if the keyboard should cover the bottom of the app, move the app focus up (scroll up) or place the keyboard under the app by changing the app window size. The closer the input focus is to top of the app, the keyboard will cover the bottom of the app, the closer the focus is to the bottom, the system will change the app window size. You can test this out by using a simple text input field and clicking into it in different positions in the app window, top/middle/bottom of visible window.
Note that on iOS you can also swipe the keyboard away, by swiping down from above the keyboard and over the keyboard in a downwards motion. You do not need to press the hamburger menu. This is documented here in a quick FAQ: Frequently asked questions—Survey123 for ArcGIS | Documentation
Regards,
Phil.
5 Replies