New Contributor II
Mark as New

Bookmark

Subscribe

Mute
I am a new-ish user to ArcGIS Pro am running into a bit of a roadblock that I could easily get past using ArcMap 10.6. I am in the process of delineating multiple watersheds using a pretty standard routine of geoprocessing tools e.g. DEM data > Mosaic to new Raster > Fill > Flow Direction > Flow Accumulation > Pour Points > Watershed > Raster to polygon > calculate the area.
My first hiccup is when it comes to the Pour Points. I am using quite a large amount of data, 1/3 arc second DEM's almost covering the entire state of Virginia, and processing up to this point has taken some time which I am used to but the Snap to Pour Points tool is literally stuck at 100%. I feel as if my issue is that my map units are in degree and when I try to set the snap distance to '150' for 150 meters that the tool thinks I am trying to say 150 degrees and therefore cannot actually finish the processing and gets hung up at 100% (I am not sure of how to input the snap distance in units of 'degrees'). I have let this tool sit at the 100% stage for two days because I figured since I have about 200 points of interest for pour points that it would just take time, but no dice.
I have even tried to scale back the data size and to only use one of the DEM and about only 15 of the pour points and it still gets to the same point and stalls out. However, when the snap distance is set to 0 the tool actually finishes and produces the result I want the problem with that is not all the pour points lie directly on the flow accumulation line and doesn't give me the watershed delineation I want.
This is where I recall in ArcMap about the draw tool bar and creating points right where I want them at the click of my mouse right onto the flow accumulation stream line and then converting those graphics to a point feature and then just using that point feature as my pour points, but in ArcGIS Pro I cannot seem to find a simple/easy way to create points like that of the draw tool bar in ArcMap so I am not sure how to go about this.
3 Replies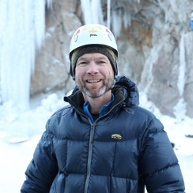 Esri Notable Contributor
Mark as New

Bookmark

Subscribe

Mute
Grant - a few things to assist you in your project. I think you're correct that the GP environment for Spatial Analyst tools works best on projected data rather than data in a geographic coordinate system. So first thing I would recommend is using the Project Raster GP tool to create a DEM in projected space. Second, you're right that there is no Draw Toolbar equivalent in ArcGIS Pro. To add new points to a point feature class, you have to first create the new features class (shapefile or geodatabase feature class) and then in an edit "session" create the new points and save your edits. From there, follow your workflow. Is the process faster, slower, get stuck? Please advise.

New Contributor II
Mark as New

Bookmark

Subscribe

Mute
Thanks Robert, I will try your advice tomorrow as I am about to leave the office, but one quick thing for when I do attempt your solutions; Should I use the Project raster on the raw DEM data first then mosaic to new raster > Fill > Flow Direction... or just use the Project Raster on my already completed Flow Accumulation raster?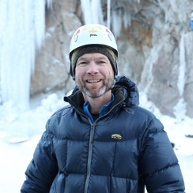 Esri Notable Contributor
Mark as New

Bookmark

Subscribe

Mute
You're welcome Grant - I would run the Project Raster on the output raster dataset from the "Mosaic to New Raster" GP tool. Then run the other tools on the projected raster.