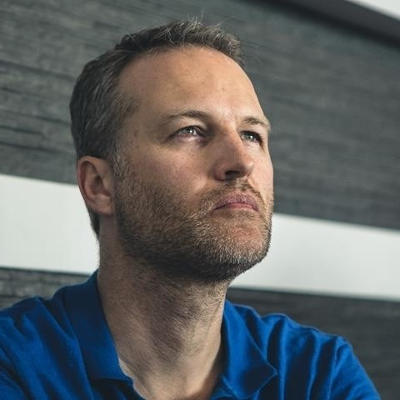 by
JuanLaguna

Esri Contributor
Mark as New

Mark as Read

Bookmark

Subscribe
A primary focus for the ArcGIS Pro 2.8 release is to improve performance and productivity. But that didn't prevent us from adding some new and enhanced capabilities to the Spatial Analyst extension! We also completely revamped the help content for Distance analysis. Read on to learn more.
Where do I get it?
ArcGIS Pro 2.8 was released on May 13, 2021.
See What's New for ArcGIS Pro 2.8 for a complete summary of all the changes that were made for this release.
What's changed?
The main areas of improvement are:
Suitability Modeler
Distance
Multidimensional
Reclassification
Segmentation and classification
Surface
Zonal
ArcPy
1. Suitability Modeler
The interface of the Suitability Modeler was enhanced, and performance improved throughout. The Unique Categories and Range of Classes transformation methods now utilize bar charts.
2. Distance analysis
Many new conceptual help topics for distance analysis were added for ArcGIS Pro 2.8. Read through them to learn more about the various kinds of analysis you can perform with the Spatial Analyst extension. There are also plenty of graphics, examples, and use cases.
The geodesic accuracy and performance was improved for the following:
The handling of units of the vertical coordinate system was improved for the following:
Geoprocessing tools: Distance Accumulation and Distance Allocation
Raster functions: Distance Accumulation and Distance Allocation
The Least Cost Path raster function was relocated to the Legacy group.
3. Multidimension analysis
The Aggregate Multidimensional Raster tool has a new Percentile aggregation method. New parameters are available to set the percentile value and the interpolation method to use. Use the new Dimensionless parameter to specify whether the input layer has dimension values.
4. Reclassification
For the Spatial Analyst Reclassify tool, the Reclassification parameter now allows you to generate a remap table based on the values of the input raster. Use the Classify option to select the Data classification method and the number of classes to use.
5. Segmentation and classification analysis
The Export Training Data For Deep Learning tool has a new Additional Input Raster parameter. Use it to set an additional input imagery source for image translation methods.
6. Surface analysis
To better represents its capabilities, the Viewshed 2 tool dialog was renamed to Geodesic Viewshed. In Python, the tool name remains as Viewshed2, so your existing scripts will continue to work as-is.
7. Zonal analysis
Performance for calculating the Median and Percentile statistics has been improved when float rasters are used as input to the Zonal Statistics tool, Zonal Statistics as Table tool, or the Zonal Statistics raster function.
8. Geoprocessing functions
In the Spatial Analyst module, Aggregate and Slope now create a function raster output when executed from ArcPy.
Summary
While the main driver for this release was improving the quality, we here on the Spatial Analyst team also put in some other additional improvements in capabilities that we hope you will appreciate. As always, we welcome your feedback, so let us know what is working well for you, what needs some attention, and what new things you would like to see.
You must be a registered user to add a comment. If you've already registered, sign in. Otherwise, register and sign in.