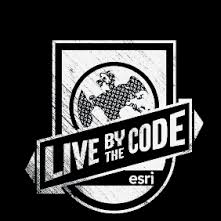 Occasional Contributor III
Mark as New

Bookmark

Subscribe

Mute
Dear colleagues from Esri,
Most calculation or database management functions in ArcGIS Pro SDK are realized using geoprocessing. All information you can get about geoprocessing functions:
- ArcGIS Pro API reference (about Geoprocessing.ExecuteToolAsync and etc.)
- ArcGIS Pro Snippets ( about "management.CopyFeatures", "Analysis.MultipleRingBuffer" and "Analysis.Buffer")
- other ArcGIS documentation with ArcPy samples.
What to do for ArcGIS Pro SDK .Net developer? Run geoprocessing tool from ArcGIS Pro, copy from history arcpy code of executed tool, solve rebus how to convert geoprocessing tool name from arcpy to .Net, how to arrange parameters especially list and etc.?
For example spatial analyst Euclidean distance tool. Arcpy script from history looks like this:
out_distance_raster = arcpy.sa.EucDistance(r"Sites", 1000, 50, None, "PLANAR", None, None);
out_distance_raster.save(r"C:\CellExp\Tutorial\ProTest\Pro\MyProject5.gdb\EucDist_Site1")
First idea is to check geoprocessing results. It is wrong way. You need somehow to understand that result raster name must be second parameter after featureclass name. Looks strange but it works.
In snippet mentioned above ("Analysis.Buffer") you can find geoprocessing flag GPExecuteToolFlags.GPThread. Try to use that flag with Euclidean distance. You will wait for results of Euclidean distance all your life and you will never get results. I had a problem few ArcGIS Pro releases ago and solving of problem was GPExecuteToolFlags.GPThread flag adding. When that flag is useable when not?
Could you please make a table with all available geoprocessing functions for .Net developers with arguments or make some notes where are differences between arcpy and .Net calling, explain more complicated arguments converting from arcpy to .Net and put it on ArcGIS Pro API reference, ArcGIS Pro SDK GitHub or somewhere else.
One more line about ArcGIS Pro API reference on internet. Open it with MS Explorer, Edge and press "Search" button at the bottom of left corner. Search input line appears after 0,5-1 minute. In our country we have one of the fastest internet network and it is not a internet speed problem. Other internet browsers I have not tried.
9 Replies