Occasional Contributor II
Mark as New

Bookmark

Subscribe

Mute
in ArcGIS Pro, is it possible to add a button to an existing tab on the ribbon? I'd like to have my button appear on the Insert tab rather than the default Add-In tab.
I tried to add it to esri_mapping_insertTab, but that doesn't seem to work.
<tabs>
    <tab id="esri_mapping_insertTab">
        <group refID="My_Group1" />
    </tab>
</tabs>
1 Solution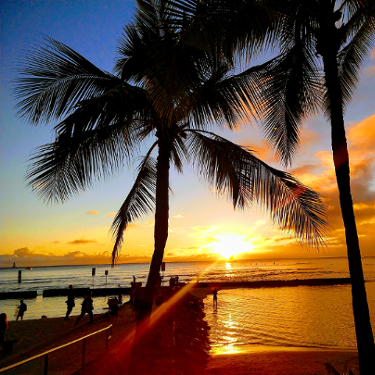 by
Wolf

Esri Regular Contributor
Mark as New

Bookmark

Subscribe

Mute
You can lookup the existing DAML ids in this reference: ArcGIS Pro DAML ID Reference You can also look at the Pro DAML directly by using the ".daml file" links in this reference. The following document has more information on DAML: Introduction to DAML (Desktop Application Markup Language) in addition to the help already mentioned above.
And here is an example that inserts a group with your new button in the 'Insert' tab on the ribbon:
<ArcGIS defaultAssembly="UpdateInsertTab.dll" defaultNamespace="UpdateInsertTab" xmlns="http://schemas.esri.com/DADF/Registry" xmlns:xsi="http://www.w3.org/2001/XMLSchema-instance" xsi:schemaLocation="http://schemas.esri.com/DADF/Registry file:///C:/Program%20Files/ArcGIS/Pro/bin/ArcGIS.Desktop.Framework.xsd">
  <AddInInfo id="{4fd9b454-7bce-426f-8bfe-9833c882f99d}" version="1.0" desktopVersion="2.7.26828">
    <Name>UpdateInsertTab</Name>
    <Description>UpdateInsertTab description</Description>
    <Image>Images\AddinDesktop32.png</Image>
    <Author>wlfka</Author>
    <Company>Acme</Company>
    <Date>3/12/2021 7:42:07 AM</Date>
    <Subject>Framework</Subject>
  </AddInInfo>
  <modules>
    <insertModule id="UpdateInsertTab_Module" className="Module1" autoLoad="false" caption="Module1">
      <groups>
        <group id="UpdateInsertTab_Group1" caption="Group 1" appearsOnAddInTab="false">
          <button refID="UpdateInsertTab_InsertTabButton" size="large" />
        </group>
      </groups>
      <controls>
        <!-- add your controls here -->
        <button id="UpdateInsertTab_InsertTabButton" caption="InsertTabButton"
								className="InsertTabButton" loadOnClick="true" 
								smallImage="pack://application:,,,/ArcGIS.Desktop.Resources;component/Images/GenericButtonBlue16.png" 
								largeImage="pack://application:,,,/ArcGIS.Desktop.Resources;component/Images/GenericButtonBlue32.png">
          <tooltip heading="Tooltip Heading">Tooltip text<disabledText /></tooltip>
        </button>
      </controls>
    </insertModule>
		<updateModule refID="esri_core_module">
			<tabs>
		    <updateTab refID="esri_core_insertTab" >
					<insertGroup refID="UpdateInsertTab_Group1" placeWith="esri_project_styles" insert="before"/>				
			  </updateTab>
			</tabs>
		</updateModule>
  </modules>
</ArcGIS>
this looks like this:

8 Replies