New Contributor II
Mark as New

Bookmark

Subscribe

Mute
Hi,
I have layers with in their attributes some value like the color text or the text size and i want to make a label for each layer where the value is what they got in their attributes. So i would got a green text for a layer and a red text for another. I dont know if having a different label for each is possible, and if it is, can you explain me how and how can i get all the values from each layers in my code (C#). Sorry if i'm not explaining well.
Thank you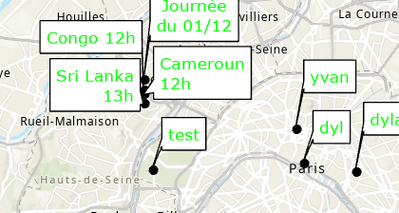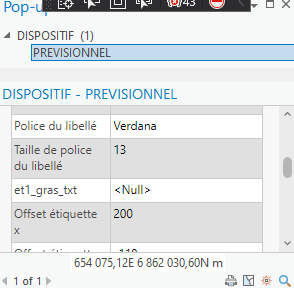 1 Solution

New Contributor II
Mark as New

Bookmark

Subscribe

Mute
Yes i wanted to do the second case. I finally found that i can change my label style in Arcade by using Expression.
" <FNT name = '" + $feature.et1_police_txt +"' style = 'Regular' size = '" + $feature.et1_taille_txt+ "' > " + " <CLR " + et1_couleur_txt + " ><BGD " + $feature.et1_couleur_fond +" > "+ $feature.libelle +" </BGD ></CLR ></FNT > "

//And in the code I put this expression in the label class expression
theLabelClass.Expression = myExpression;
//myExpression is the expression at the begin of the code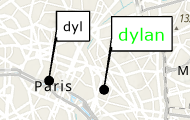 Now with the same layer i have different color, size, font... depending on the value of each entity.
Thank you very much for your help and your time 🙂
8 Replies