Not applicable
Mark as New

Bookmark

Subscribe

Mute
Hello
I am trying to achieve a functionality where a user can copy a geometry to the clipboard, and then paste this geometry into a an existing feature layer with the correct geometry-type using "Paste special".
However I am really struggling to find a solution to this. I have found the ClipboardItem class in the API, however I am not sure how I can copy a geometry to the clipboard as an geometry object or feature object.

If there is anyone here who have gotten this to work, I would be very happy to get some pointers.
Thanks a bunch for your time
Tor
1 Solution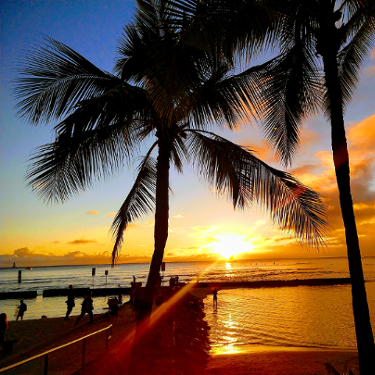 by
Wolf

Esri Regular Contributor
Mark as New

Bookmark

Subscribe

Mute
Sorry for the delay. I attached a copy/paste sample project to this reply. As @GintautasKmieliauskas mentioned there is no published ArcGIS Pro standard on copy/paste published (instead all copy/paste handling is custom), so you have to implement your own copy/paste handlers in your Module class. The attached sample implements the paste part since i encountered some issues with intercepting the copy (and cancopy) actions, which we will try to address this in an upcoming release of ArcGIS Pro. However, i think you can still use the attached sample to get your desired workflow done. The same has a readme.md included which describes the usage. But in summary the sample allows the operator to create a geometry, then select the destination layer (which could be determined through a TOC selection or other means) and then use the ArcGIS Pro built-in Paste button to paste the geometry into the destination layer.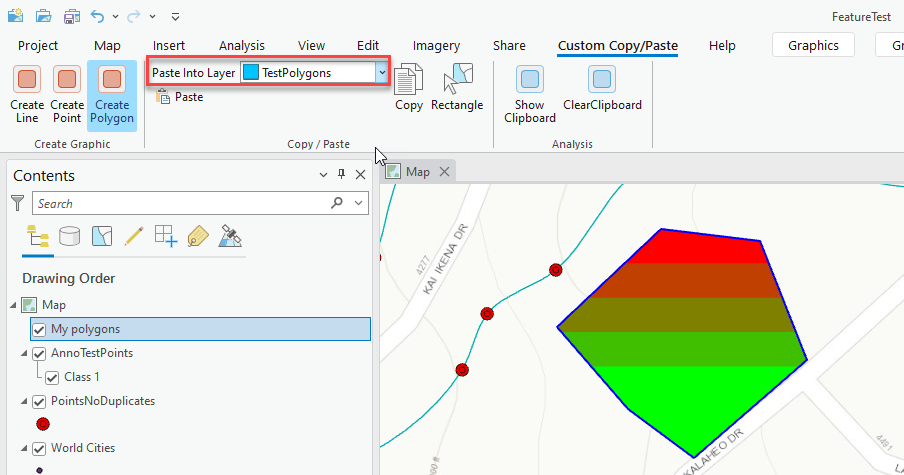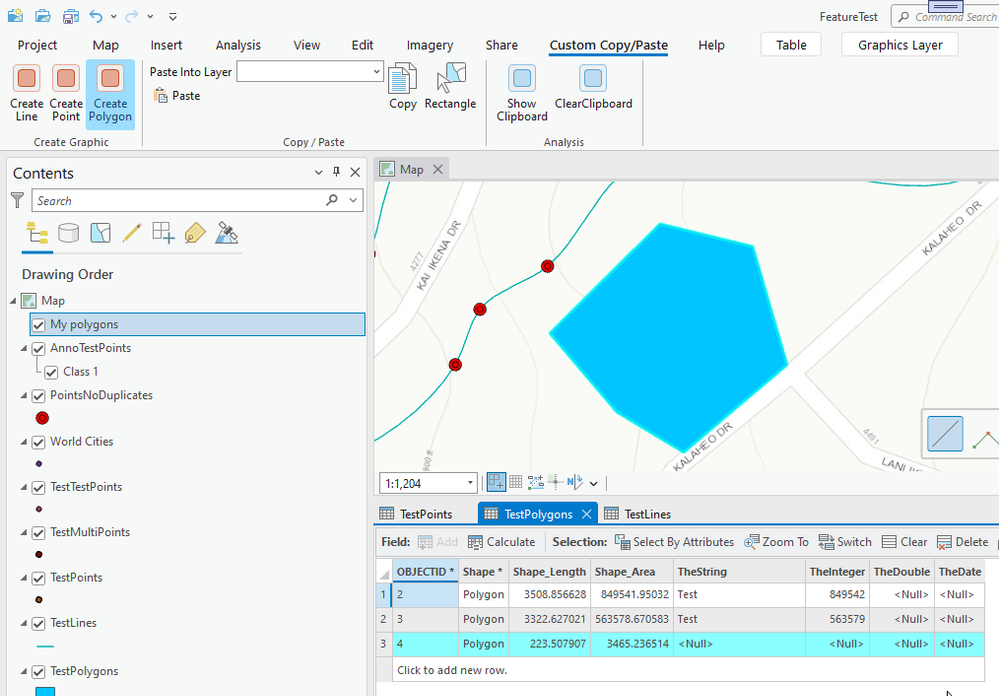 6 Replies