Occasional Contributor II
Mark as New

Bookmark

Subscribe

Mute
I am building a basemap using vector tile packages for the MDTs on our city's fire engines. For some time we have used Unique Values and then a Direction field from the street centerline to draw arrows one direction or the other on top of the streets, using a shape marker but no solid stroke on the line (the streets are drawn with a different layer). We imported this symbology from ArcMap. I have noticed that the symbols are not drawing properly in the vector tile package. In the image below the map being rendered is on the left and the rendered map is on the right...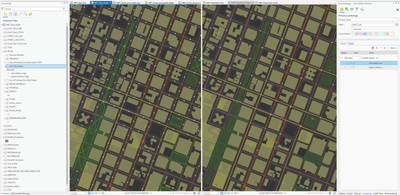 Any ideas here? I'm using Pro 2.9.1.
Paul Cone
City of Portland, Oregon
1 Reply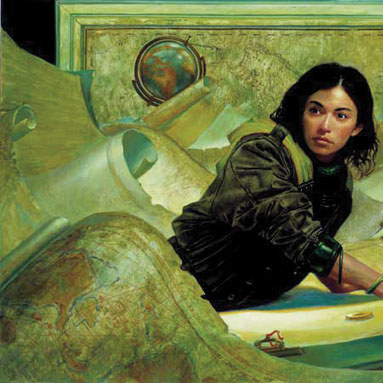 Esri Contributor
Mark as New

Bookmark

Subscribe

Mute
Hi Paul,

Please be aware If we are using Shape Symbology to represent directional arrows, we have a couple bugs related to Shape Markers display and placement when generating Vector Tile Layers/packages.


BUG-000121173 : Angle alignment for the point symbols are not honored in a vector tile package in ArcGIS Pro.
BUG-000119467 : ArcGIS Pro incorrectly displays the shape marker symbology in vector tile packages when used in a line layer
The bugs here are likely the cause not having one to one results form the input map.
If you're running into this problem please try to convert the Shape Symbols in your map to Features with the Feature Outline Masks tool.

Also feel free to contact Esri Technical Support if you're still experiencing the issue or if you would like to have your account attached to bug records that are submitted.
I hope this helps!
-Adam