New Contributor II
Mark as New

Bookmark

Subscribe

Mute
I have been trying to add panoroma into arcgis pro using ortho mapping. The panorama images are collected using LadyBug 5+ camera. For the Camera File, I am uploading the trajectory csv. I don't have any other relevant camera file. Focal length as 35mm (obtained from the image properties) Pixel size on the sensor as 3.8mm (96dpi to mm), columns as 4000 (pixels) and rows as 8000 (pixels).
I get the following error: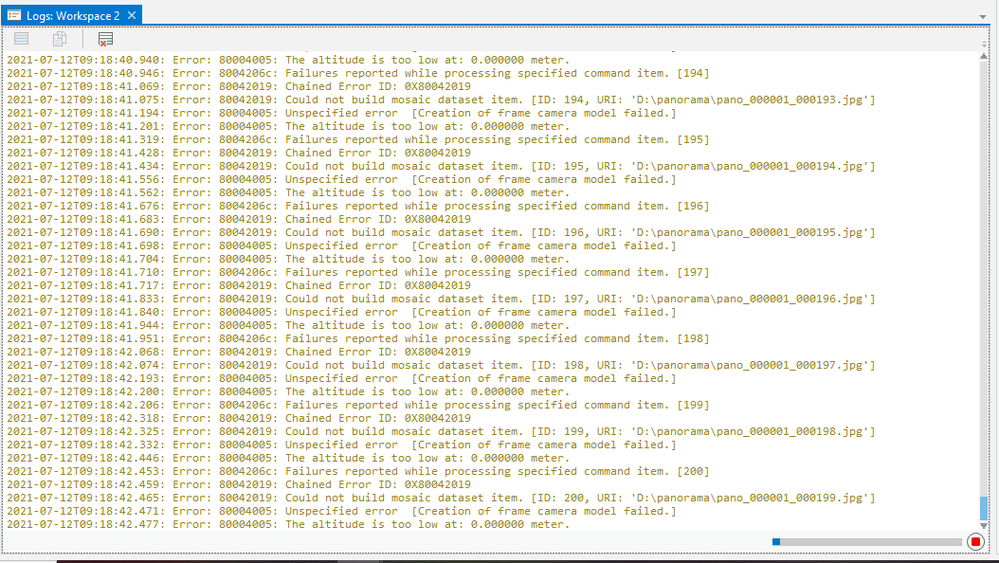 It took 4.5hrs to process the following with the same set of errors as above: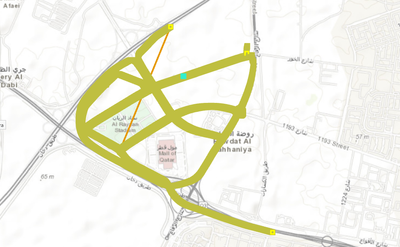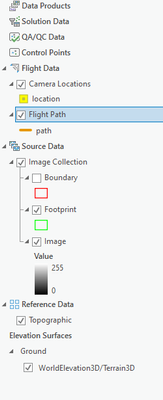 Clearly the flight path isn't right. I can click on a point and it load the following: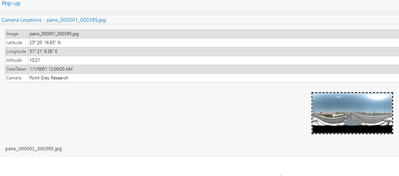 However, I know this is a result with loads of errors that hasn't been addressed.
Kindly advise how I can resolve this issue. Much appreciated.
3 Replies

Occasional Contributor III
Mark as New

Bookmark

Subscribe

Mute

New Contributor II
Mark as New

Bookmark

Subscribe

Mute
Thank you so much Tim for your prompt response. It gave me good clarity and helped me better understand ortho mapping. It indeed is a vehicle mounted camera that captured the data I am using.
I did switch to oriented imagery add-in and toolbox but unfortunately my images are not geo tagged so didn't work.
I worked around it by using the reference sheet that was provided along with the panoramas that contained x,y and z values. I displayed x,y coordinates as point and added a path field to the images stored locally. I then configured the pop up to show the images. It works well with ArcGIS Pro. However, since they are stored locally I am unable to view them online, which is frustrating because getting cloud access or image server license will take probably quiet some time.

New Contributor
Mark as New

Bookmark

Subscribe

Mute
Hi,
Were you able to convert your ladybug panos to ortho via arcpro?
Thanks