New Contributor III
Mark as New

Bookmark

Subscribe

Mute
I was trying to drag a raster layer from Landscan data into ArcgisPro. It shows this exclamation mark.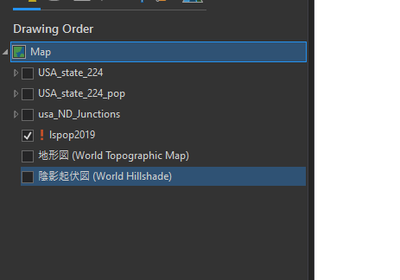 I tried to google and as per the guide, I tried doing the set data source.

It's not working. I tried Arcmap also. The same problem persists.
Please help me with this problem. I've to work with this layer.
1 Solution

MVP Esteemed Contributor
Mark as New

Bookmark

Subscribe

Mute
In what format is your Raster data? More details on Raster Source properties would help.
What is the location (file path) of your raster data? Is it accessed from a local path or a network path? Are there spaces or special characters in the file path?
According to Frequently Asked Questions | LandScan™ (ornl.gov),
When adding the .lyr file, why do I receive a message that the "data file is unsupported with a red exclamation point?
The issue could be the result of where you are storing the dataset. Users of the most recent versions of ArcGIS (ArcGIS 10.7+ and ArcGIS Pro) have experienced permissions issues when storing the files on an external device (e.g. hard drive, thumb drive, secondary drive (D:/)), as opposed to local storage. We suggest saving to the C:/ drive, or to your desktop, if possible.
Another issue could be spaces within the file path. If the LandScan data is stored at a location with spaces in the directory name, ArcGIS is unable to read the data. For example, 'C:\Users\Me\My Data\lspop2019' would need to be converted to 'C:\Users\Me\My_Data\lspop2019' or 'C:\Users\Me\MyData\lspop2019'.


Think Location
4 Replies