New Contributor
Mark as New

Bookmark

Subscribe

Mute

Email to a Friend
Hi, I think what I am trying to do is very straigitforward but I was stuck in two days and have exhausted all previous solutions here and stakcoverflow. So, I am posting here with the hope of getting some help from someone who is good at model builder or arcpy.
Basically, I have a folder of raster grids converted from polygons (N=x)
I have another folder of NDVI rasters (N=y)
I am trying to build a loop extract by mask tool so that the tool will take x*y combinations of raster grids ad the mask and NDVI as raster inputs so that each NDVI will be clipped by the raster grids.
Model builder does not allow two iterators, and the sub-model within the model cannot be used to bypass this since it only takes the last value of the sub-model in the main model. I see someone mention arcpy method but I have zero skill in python so no idea how this can be achieved. I am hoping for any comments on whether this is indeed available.
Any insights are greatly appreciated.
Thanks a lot.
1 Solution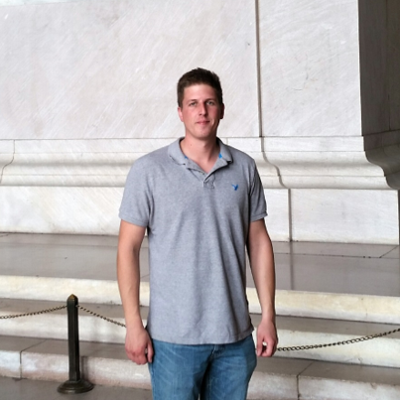 by
DavidPike

MVP Frequent Contributor
Mark as New

Bookmark

Subscribe

Mute

Email to a Friend
This should do it
import arcpy
import os

# specify paths of your GDBs
inras_ws = r'C:\.......\INRASTER.gdb'
mask_ws = r'C:\.......\MASK.gdb'
outras_ws = r'C:\.......\OUTRASTER.gdb'

# Set the current workspace
arcpy.env.workspace = inras_ws
# create a list of in_raster paths
in_rasters = [os.path.join(inras_ws, raster) for raster in arcpy.ListRasters()]

# Set the current workspace
arcpy.env.workspace = mask_ws
# create a list of mask_raster paths
mask_rasters = [os.path.join(mask_ws, raster) for raster in arcpy.ListRasters()]

#iterate and save outputs
for raster in in_rasters:
    raster_name = os.path.basename(raster)
    for mask_raster in mask_rasters:
        mask_raster_name = os.path.basename(mask_raster)
        out_raster_name = raster_name + "_" + mask_raster_name
        out_path = os.path.join(outras_ws, out_raster_name)
        outExtractByMask = arcpy.sa.ExtractByMask(raster, mask_raster)
        outExtractByMask.save(out_path)
15 Replies