Occasional Contributor
Mark as New

Bookmark

Subscribe

Mute
Hi,
I have a table with a definition query (to filter based on a date field) and a point feature class. When I join the table to the feature class I select "Keep all Features" (ie. an Outer Join) but after the join finishes I am only left with the features that have a related record in the table.
Isn't "Keep all Features" supposed to do just that....keep all the features??
Before the join:
After the join: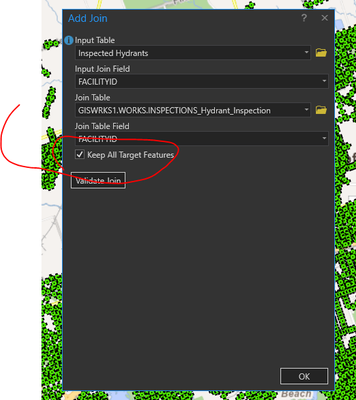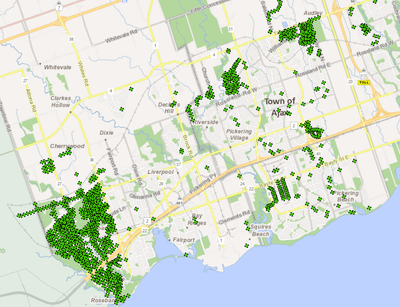 Can anybody explain what is going on? This is with ArcGIS Pro 2.8.1
1 Solution

Occasional Contributor
Mark as New

Bookmark

Subscribe

Mute
Hi.
Ok, so I have this working. What I did was remove my table and replace it with a Query Layer, using SQL to basically only show me the 2022 Inspections.
Joining that query layer to the hydrants feature class seemed to work, and I can now symbolize my hydrants using the <null> values in the join to show me the 'uninspected' hydrants.
Thanks!!
5 Replies