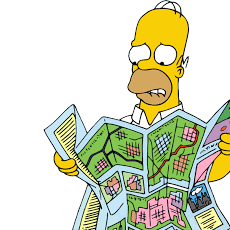 New Contributor III
Mark as New

Bookmark

Subscribe

Mute

Email to a Friend
So I found the Create Route tool under the Linear Referencing toolbox in Arc Pro, so all appears fine on that front. One problem with this is that I seem to be getting M-coordinates that are being rounded to integers. This seemed to be a problem only when I looked at vertices using the Edit Vertices tool. When I first brought in the layer and identified a point on a route, the popup would indicate the measure value of the point in miles in 3 decimal places. After editing vertices (only to look at M values for each vertex), each M coordinate would only be an integer. A quick check of the layers Source page showed M resolution as 1, which I have no way of setting using the Create Routes tool, and no way of changing since the Shape field is populated.
Can I reset this M resolution to get 3 decimal places in my M values? Having integer mile values won't do me any good of course. Thanks for the info.
2 Replies

by
Scott_Harris

Esri Regular Contributor
Mark as New

Bookmark

Subscribe

Mute

Email to a Friend
Hi Michael,
My best guess is that the source feature class (input to the Create Routes tool) has an M resolution of 1, and the Create Routes tool reads from it. If that's the case, maybe try overriding the M Resolution in the tool's environments: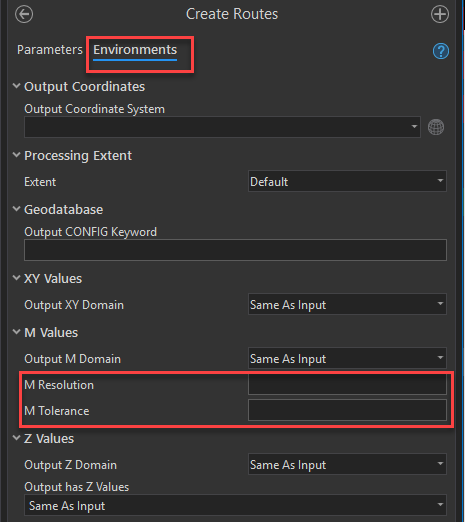 M Resolution (Environment setting)—Geoprocessing | Documentation
What is a geoprocessing environment setting?—Geoprocessing | Documentation
Thanks,
Scott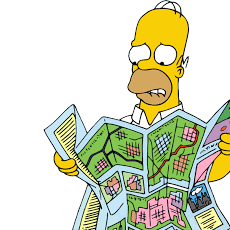 New Contributor III
Mark as New

Bookmark

Subscribe

Mute

Email to a Friend
This seems to work OK, if I spell out the M resolution and tolerance. The source feature class is just road centerlines with no M coordinates, which creates the need for this route class. Thanks for pointing out these environment settings.