Occasional Contributor III
Mark as New

Bookmark

Subscribe

Mute

Email to a Friend
I can't seem to find the Pro bug section, so will post it in here instead.
Recently (not sure how long it's been actually happening as I haven't dealt with layouts for a few months), I've encountered an issue that I'm now seeing on every single Pro project I have layouts for.
I always have been updating to the newest versions, but back in March at least, this was not an issue (can't recall the current version back then) and I've only discovered it this week, so it's hard to pinpoint exactly when this issue occured otherthan between March of 2021 and Aug 2021.
The issue is I can open up any Pro Project that has layouts for the maps and all the guidelines are completely fine and in the correct spots on the ruler. However if I close that layout and open a new layout or even the same layout, a strange buffer happens at the top and all the guidelines no longer match to the correct rular points. If I close out of Pro and reopen, everything is good again until I open another layout, etc.
Any idea why this is happening to every project I have now and/or how to fix this issue?
Here are the image examples:
Spoiler
Here's how it looks when first opened and is correct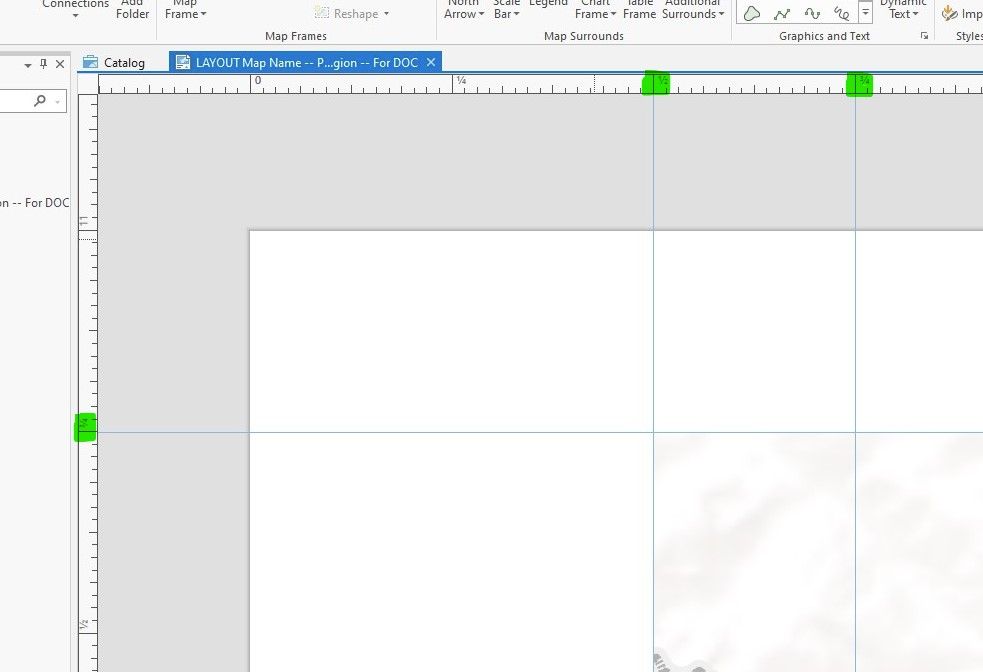 Here's how it looks when the layout is either closed and reopened or a new layout is opened showing the weird guidelines no longer matching to the ruler positions: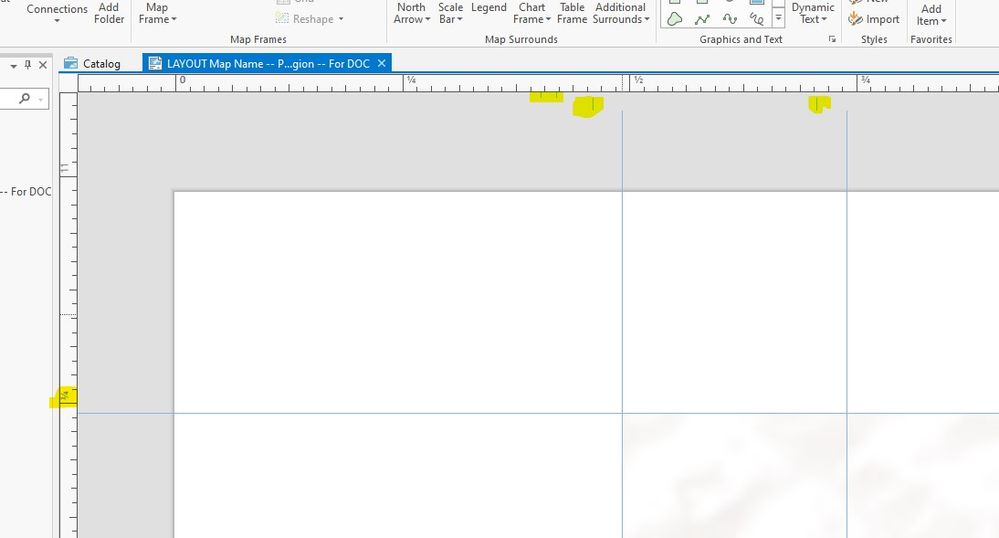 Finally, here's the buffer that shows up only at the top, despite both the X & Y axis guidelines no longer matching up to the correct ruler values: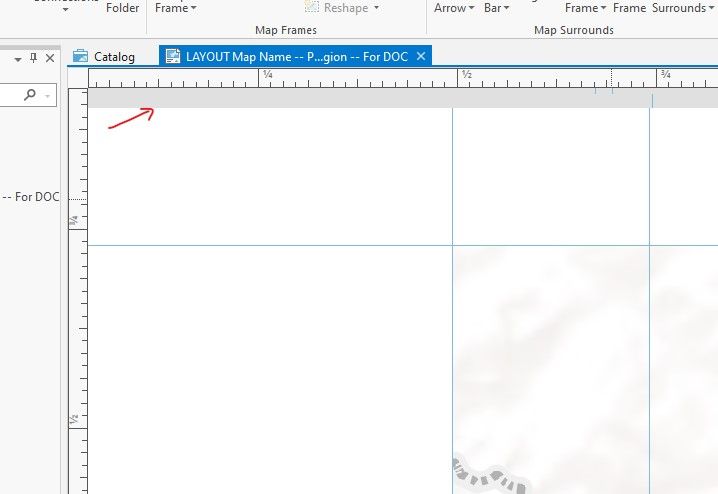 1 Solution

Occasional Contributor III
Mark as New

Bookmark

Subscribe

Mute

Email to a Friend
UPDATE: I figured out the problem after re-visiting it today. It turns out the issue was caused by me switching over from DirectX to OpenGL in the Diplays under Options. Reverting back to DirectX solved the issue. I originally did this switch recently in order to see if that would improve editing performance in Pro.
Issue resolved...
4 Replies