by
hm_stella

Esri Contributor
Mark as New

Bookmark

Subscribe

Mute

Email to a Friend
Hi all geog folks,
I got a problem in using the model builder of ArcGIS Pro. I made a very simple model using the iterator (Iterate Feature Selection). It seems working good - I got all outputs saved in the gdb and everything opened well. However, the thing is that having listed those outputs on the Contents is not available.
I could only see that the very first outputs are on the Contents while the rest is just saved in the gdb. I want all of my results showing on the Contents. Please give me a hand if anyone knows how to fix this.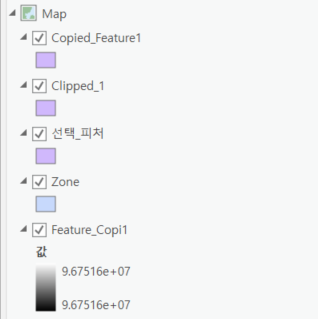 Thank you

1 Solution

by
DanPatterson

MVP Honored Contributor
Mark as New

Bookmark

Subscribe

Mute

Email to a Friend
I don't use modelbuilder but it seems
Collect Values (ModelBuilder)—ArcGIS Pro | Documentation
might be worth a look
Tool outputs that are model parameters are added to the map display using the variable name. If you are using an iterator in the model and want to add the outputs of all the iterations to display in the map with the actual unique output name instead of the name of the variable, connect the output to be displayed to the Collect Value tool, right-click the output of Collect Value, and make it a model parameter.

... sort of retired...
5 Replies