New Contributor
Mark as New

Bookmark

Subscribe

Mute

Email to a Friend
I'm working with a line dataset that has been sent to me as several hundred tiles. I want to be able to use them in ArcGIS Pro (and eventually in Online) as one layer. I need to be able to use the Explore tool to identify features. Ideally I'll also be able to adjust symbology for the whole lot at once.
My first thought was to just merge them. A big job, but I know what I'm doing with it and I'm sure it will work. I just thought there might be a neater way of handling it. Also some of the tiles will be updated in the future, and I'd like to avoid having to re-process the whole lot every time I receive updates.
I looked into Vector Tiles, but that won't allow me to identify features. I was thinking along the lines of some kind of mosaic or catalog but I can't see a way of doing that. Does anyone know if this is possible please?
I have the ArcGIS Pro Basic licence.
2 Replies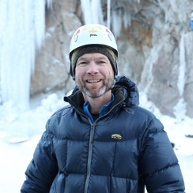 Esri Frequent Contributor
Mark as New

Bookmark

Subscribe

Mute

Email to a Friend
The Append geoprocessing tool would work if you create a new feature class with the same attribute structure of the input feature classes. With regard to updates, if the information is updated by "tiles" as it were, you could go in to the larger feature class, select all those features in the tile, delete them and append the new data to your larger feature class. Very manual process certainly but would work.
New Contributor
Mark as New

Bookmark

Subscribe

Mute

Email to a Friend
Thanks for the response Robert. I agree, it does all seem very manual. I'm quite surprised there isn't some kind of tool that allows us to do this more easily, but at least there's a way we can achieve this, even if it is a bit long-winded.