New Contributor II
Mark as New

Bookmark

Subscribe

Mute
Hello everyone!
Hope you all are doing well!
I have a question about regional locator when I create locator from a feature simple geometry line.
I'm using "create Locator" the role: street address and I complete all field names requires, specially I'm using in country code: ARG because I'm from Argentina.
But When I use this Locator for Geocode Addresses I would like to get another output formats, for example I got: "926 Magdalena, Villa Dominico, Avellaneda, 1874" but I need to get this format: "Magdalena 926, Villa Dominico, Avellaneda, 1874", I try to change in USAddress.xml (House number and Street name positions) but I haven't have success,
So, I would like to know in ArcGIS Pro, How I can get the requiere format for regional address or customizing in general?
Any advice would be appreciated!! Thank you!
1 Solution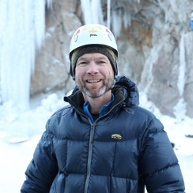 Esri Notable Contributor
Mark as New

Bookmark

Subscribe

Mute
Okay - I think I know what's going on. The Create Address Locator GP tool referenced in your ArcMap screen shot was deprecated at ArcGIS Pro 2.7 and it seems *.xml files are no longer used to create address locators at ArcGIS Pro 2.7 and higher. The replacement tool Create Locator GP does not use the same workflow as ArcMap and ArcGIS Pro 2.6 it seems - rather it uses Roles. What I would test is use ArcMap to create the Address Locator using your customized *.xml file, then in ArcGIS Pro, add the *.loc file in your Catalog Pane->Locators and see if you can use THAT *.loc to geocode the addresses with the preferred syntax. Another workflow is to install ArcGIS Pro 2.6 on a single machine and test the workflow on the older software.
6 Replies