New Contributor II
Mark as New

Bookmark

Subscribe

Mute
I have a small model that only runs Calculate Field (Data Management) which I would like to have the option Enable Undo. I'm not able to undo edits when running this model, even when enabling an Edit Session manually. I can only undo edits if I have already altered a feature or record in the current session.
ArcGIS Pro 2.6.2
Windows 10 x64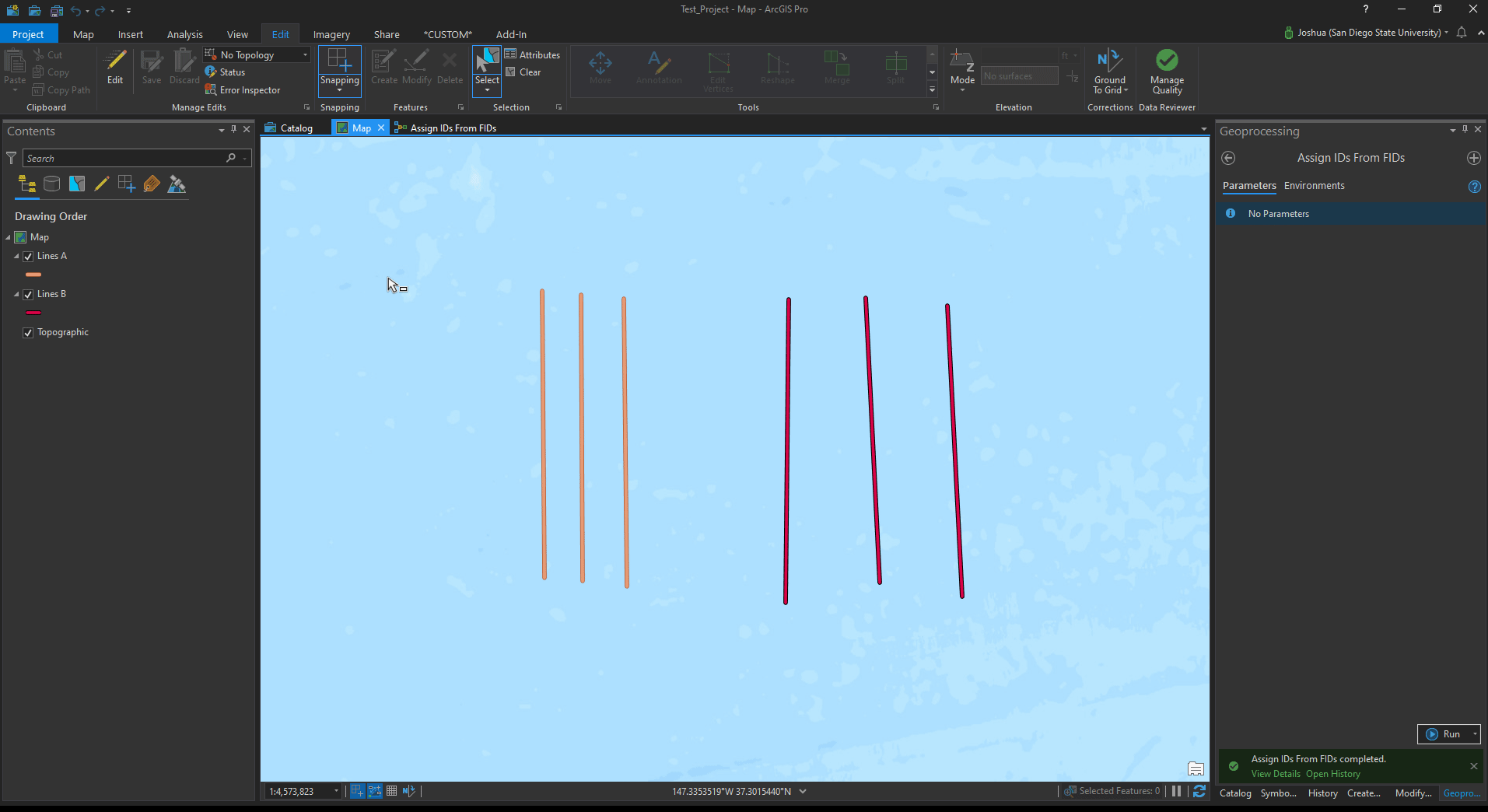 1 Solution

by
DrewFlater

Esri Contributor
Mark as New

Bookmark

Subscribe

Mute
At this time, as of ArcGIS Pro 2.6, there is not a user interface to allow a custom tool to show the undo toggle. We maintain a hardcoded list of system tools which have been tested to ensure the complete operation can be registered with an edit session and cleanly undone using undo/redo/save/discard buttons. Since there is no guarantee that a custom tool meets the same requirements (your code or model can literally do anything) we haven't made it possible for a custom tool to expose the Enable Undo feature.
I can provide an unsupported and "use at your own risk" workaround for your specific tool and machine which you can give a try.
1. Find the file C:\Program Files\ArcGIS\Pro\Resources\ArcToolBox\Toolboxes\editsession.txt and edit in a text editor
2. Add a new line at the bottom with <yourtoolboxalias>.<yourtoolname>
3. Save and close the file.
4. Save and close Pro
5. Reopen Pro and open the tool to see the Undo toggle at the bottom next to the Run button.
here is the format your toolbox.tool entry should take:
(my toolbox alias is LASiteSelection, and the model name is Model1)

9 Replies