Occasional Contributor III
Mark as New

Bookmark

Subscribe

Mute
I've noticed this issue on multiple times, and seems time to troubleshoot. Thsi time, simply added a layer to the map - a polygon with ~40 features. Relatively small features, about the size of a house or pretty large house. For some inexplicable reason I can only see them when zoomed in to a particular and arbitrary scale or scale range which changes per feature in the feature class.
There are NO scale constraints on the Visibility range set in Properties
ex1) Zoom to objid5 -then scroll wheel out one zoom-in to 1:856. Visible!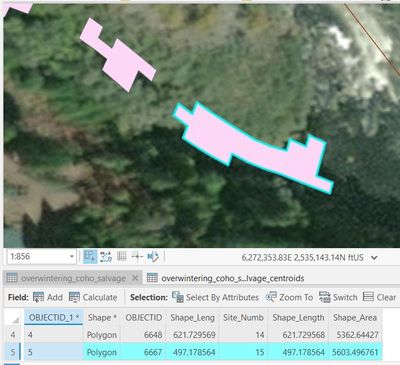 ex2) see its neighbor objid6?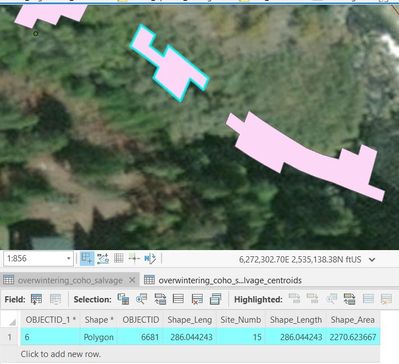 2a) zoom in to objid6 (right click --> Zoom to Feature. 1:292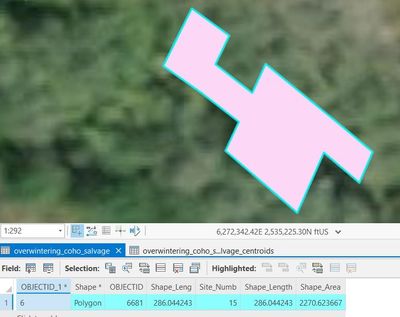 In ex1 - I R-click on feature in table--> Zoom to Feature --> see nothing --> zoom out two scrolls 1:856, and the features appear.
In ex2/ex3) however (polygon in ex1's neighbor) I R-click on feature in table--> Zoom to Feature (1:292) --> see the feature! --> zoom out multiple times. It remains visible to approx. 4th scroll (1:1,743), after which the feature disappears. Note that the first scroll back to 1:457 from 1:292 (Zoom to Feature) the feature disseapers. But then reappears for the 3 more zoom outs (scroll wheel) to 1:1,743
ex4) 1:457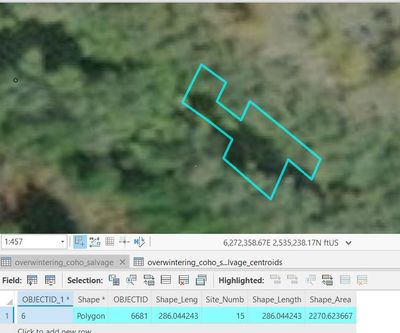 ex5) 1:1700ish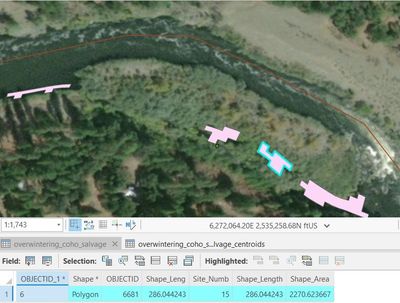 ArcGIS Pro 2.8.2
1 Solution

by
David_Brooks

MVP Regular Contributor
Mark as New

Bookmark

Subscribe

Mute
@ZacharyUhlmann1 drawing errors like this can happened for a variety of strange reasons. A couple of ways of troubleshooting this:
1. Have you opened a fresh ArcGIS Pro project and tried the same navigation with those layers? Sometimes a corrupt Pro project causes it.
2. Did you create the project by importing layers from an MXD?
3. Have you tried setting the coordinate system of your map to match the basemap, and see if your test works then?
4. In the Display settings of your layer, try changing these settings, to see what happens?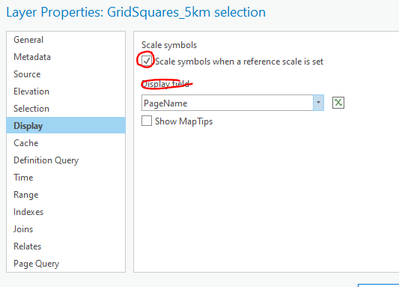 5. If the data is located on a network share, bring onto a local drive to test that version.

David
..Maps with no limits..
6 Replies