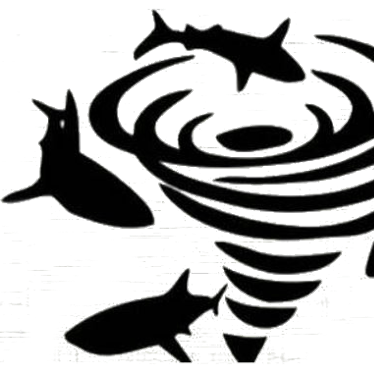 New Contributor III
Mark as New

Bookmark

Subscribe

Mute

Email to a Friend
I am trying to use a layer from our State's Department of Health to look at COVID cases.
https://services2.arcgis.com/XZg2efAbaieYAXmu/arcgis/rest/services/COVID_19_Time_Cases_Eastern_View/...
It is time series of case numbers by county, if you sort the attribute table by date descending you see the example below.

However if you open the data in ArcMap the attribute table looks like this.

Same Case numbers for the FID's but the dates are off.
Now open the same data in ArcPro (preferred option since that is where most of my work is being done).

Same FID's, different dates, all 0's across the board.
When I contacted the source agency they said it had to do with a CSV error with Pro. Has anyone else come across this issue?
Charlie
Trying to reason (and map) with hurricane season.
1 Solution

by
jcarlson

MVP Notable Contributor
Mark as New

Bookmark

Subscribe

Mute

Email to a Friend
Well, this certainly gets more curious. I just opened it in Pro again to see if anything came up in the Diagnostic Log, and saw this: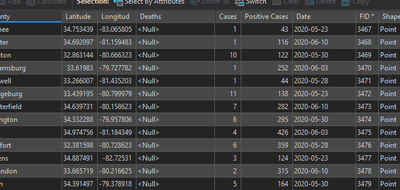 Data! Not only that, but in the service definition, I now see this:
Cases (type: esriFieldTypeDouble, alias: Cases, SQL Type: sqlTypeFloat, nullable: true, editable: true)
Positive_Cases (type: esriFieldTypeDouble, alias: Positive Cases, SQL Type: sqlTypeFloat, nullable: true, editable: true)
You may recall (see my earlier post here) that these fields were previously defined as integer types, though the SQL Type seemed a mismatch.
For the field types to change like that, they must be overwriting the data rather than appending. I'd really have to understand their update process to make a good guess here.
Notice, though, that the latest date in the table (3/1/21) has null values. There are certain processes in which a null value is interpreted as a numpy.nan in Python, which is a type of float. The presence of null values may be changing the field type on overwrite.
I'd keep an eye on the data as future updates are pushed. If the numbers disappear again, look at the field details in the service directory; I'd put money on the integer/float mismatch being involved in some way.
Looks like it was last updated at about 8:00 your time. Do we know how often this layer updates? I'd assume daily.
- Josh Carlson
Kendall County GIS
9 Replies