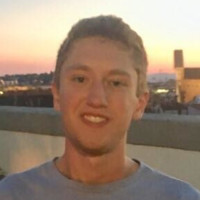 New Contributor
Mark as New

Bookmark

Subscribe

Mute

Email to a Friend
I've run in to a bit of a wall with viewing my data. It seems like ArcMap will just stop drawing data when I make changes, like modifying a feature's appearance, checking/unchecking visibility of layers, etc.
I can still edit anything I want, but nothing is being displayed except for a blank white map, even when there were features there before. If I exit out of ArcMap, I can see everything loaded on to the map document for a split second.
I'm not sure if this is more of a hardware issue than software issue, but it makes things hard to use as every time I make a change to something, I pretty much have to close ArcMap and load up the map document again.
3 Replies

MVP Honored Contributor
Mark as New

Bookmark

Subscribe

Mute

Email to a Friend
Are you using ArcMap Desktop or ArcGIS Pro? You keep saying ArcMap, but posted in the ArcGIS Pro content group. I will assume you are using ArcMap Desktop for the moment, since I am more familiar with troubleshooting that application than I am with ArcGIS Pro.
Normally, you should first assume that strange behaviors are directly created by the specific map document you are working with. This is especially true if you have been using this map document over the course of several ArcMap version upgrades. Have you tried opening a brand new map and adding data to it directly from disk? If your data displays normally in the new map while doing activities you have describe then your saved map is either configured wrong or corrupt. If this is ArcMap you should try MXD Doctor. If that doesn't work, you should then try copying the layers of your corrupt map and pasting them into a brand new map. If that solves your problem kill the original map and start over with the fresh one. If the problem starts occurring as a result of the copy paste only, then the problem is definitely in the way the layers are configured or with the data. You may need to rebuild the map completely from scratch and only reference the original map during the rebuild process to replicate it without copy pasting anything.
If you rebuild from scratch you may discover several problems in your configuration. Configuration problems could include invalid label or definition query expressions, possibly caused by schema changes in your source data, or corrupted data. You may need to run the Repair Geometry tool on your edit feature classes.
If the problem occurs when you start with a completely new map and directly add data to it from disk, your default map template may be corrupt and should be deleted and regenerated. If regenerating the map template fails to resolve the problem, then your software install may be corrupt.
This does not exhaust all of the possible causes of your problem, but this is the normal order of the things I try to troubleshoot this kind of problem.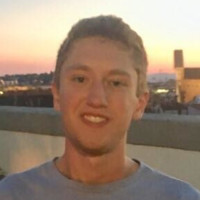 New Contributor
Mark as New

Bookmark

Subscribe

Mute

Email to a Friend
Hi,
Indeed, my apologies for the confusion, I am using ArcMap. I think the issue might have largely been related to displaying too many things on the screen at once. I noticed that having a basemap really affects the speed of the program (on my computer); movements were choppy, and just to update the screen, say after selecting a feature, I'd have to pan the map to refresh it manually and display whatever action I just performed. I created a TIN from a digital elevation model and that caused the drawing to crash. I could still perform actions, but the drawing was not updating at all. It helps explain why in a previous map I had a hard time creating features as it would stop updating the screen when I placed vertexes, so I could not see what I was drawing. In that map, I had a satellite imagery basemap.
I loaded the data in to a new map without the basemap, and things were much less choppy and more fluid like normal.
I really appreciate your response.

MVP Honored Contributor
Mark as New

Bookmark

Subscribe

Mute

Email to a Friend
Most likely the basemap is in Geographic Coordinate System WGS 1984 and all of your other layers are in a different coordinate system (probably a local projection suited to your area of interest). Your dataframe was probably using the basemap coordinate system, which means all of your other layers needed to be projected on the fly pretty much every time the map refreshed. That can take a long time if you have a lot of layers that need to project on the fly, especially if you are zoomed out pretty far. I don't use basemaps for this reason and my jurisdiction bought our own aerials and serve them in my local projection, so performance is always good.
You may want to try making the data frame use your local projection and make the basemap project on the fly, and set the basemap visibility to turn off when you zoom out beyond a certain amount so that it does not project on the fly over a large area. Of course if you have control over the imagery and have Image Server, you want to make sure the imagery is projected into your local coordinate system projection. Mixing coordinate systems in an editing map is generally a bad idea and the effort of projecting all of the data into the same coordinate system is worth it if you will regularly be using your editing map.