New Contributor III
Mark as New

Bookmark

Subscribe

Mute
I've issue license initialization in ArcGIS Pro 2.7. I can run python script manually via command line and batch file but encountered with following run time error with scheduled task in Windows server 2019.
File "C:\ArcGIS\Pro\Resources\ArcPy\arcpy\geoprocessing\_base.py", line 14, in <module>
import arcgisscripting
File "C:\arcgis\Pro\bin\Python\envs\arcgispro-py3\lib\site-packages\arcgisscripting\__init__.py", line 128, in <module>
from ._arcgisscripting import *
RuntimeError: The Product License has not been initialized.
Any ideas or solutions?
Thanks in advance,
Chintamani
1 Solution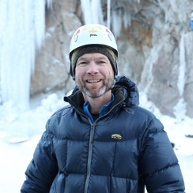 Esri Notable Contributor
Mark as New

Bookmark

Subscribe

Mute
What type of ArcGIS Pro license are you using? Named User, Concurrent or Single Use? I found one case with this messaging where the customer changed the ArcGIS Pro license from Named User to Single Use license - this corrected the error message. The error could have been thrown if the account running the script has never opened ArcGIS Pro, thus no roaming profile exists. The analyst and customer tested the workflow using a Single Use license and it worked properly. Hope this helps!
30 Replies