Occasional Contributor II
Mark as New

Bookmark

Subscribe

Mute
Longshot here. Does anybody use Box ( https://en.wikipedia.org/wiki/Box_(company) ) along with ArcGIS Pro. My workplace hosts their entire file directory on Box, including GIS data and maps. It's a cloud service. The network is atrocious! Box is solid all-around, and my only issues occur when using ArcGIS Pro. 10 minutes to load up a project, outrageous amounts of data being sent and received, 5 minutes to add a field. Basicaly complete paralysis of ArcPro occurring regularly. If I work on my hard drive, problem solved.
Happy to provide more details or attempt diagnostics. General cloud-hosting experiences not box-specific are welcome as well.
Thanks!
Zach
2 Replies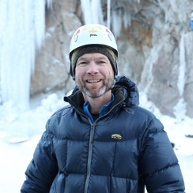 Esri Notable Contributor
Mark as New

Bookmark

Subscribe

Mute
If I'm reading the documentation correctly, Microsoft Box is not a supported cloud storage database service using ArcGIS Pro. To see supported cloud storage database services, see the following URL here .

Occasional Contributor II
Mark as New

Bookmark

Subscribe

Mute
That's a great resource Robert, thanks for linking that. I may have been too loose with my verbage. We are not hosting an sql database or anything official on a cloud server. GIS files and folders represent <1% of the files in my company, so we store everything on Box, including folders containing shapefiles, gdb's, mxd's, Pro projects, etc. I don't know if the link you referenced applies to my situation. It's basically a cloud-based server where our data resides in a flat file system essentially. If my ArcPro project (and data) are copied to my hard drive, problem solved. The data transfer and communication occurring between Box and Pro or Desktop are not any different than when I open a pdf in Adobe or a .doc in Word. But they don't struggle the same way.
ALSO note - I updated my original post. Apparently Box is an independent company NOT owned by Microsoft.