Mark as New

Bookmark

Subscribe

Mute
We recently had to export some data from ArcGIS Pro to a 3rd party and found that they were asking some probing questions about the units that the data was exported with. We had specified that this was using (in our case) British National Grid (EPSG:27700) which uses metres as default. However, when the data is exported, it converts the DWG units to feet and inches. I can't see anywhere where this can be changed or set in the current interface.
The only way that we can now fix this is by using Full version of AutoCAD to open the exported data. Then using "INSUNITS" command to set this to either (4) millimetres or (6) metres. This seems clunky and cumbersome and we should be able to specify this when exporting the data from ArcGIS Pro.
Data in AutoCAD 2019: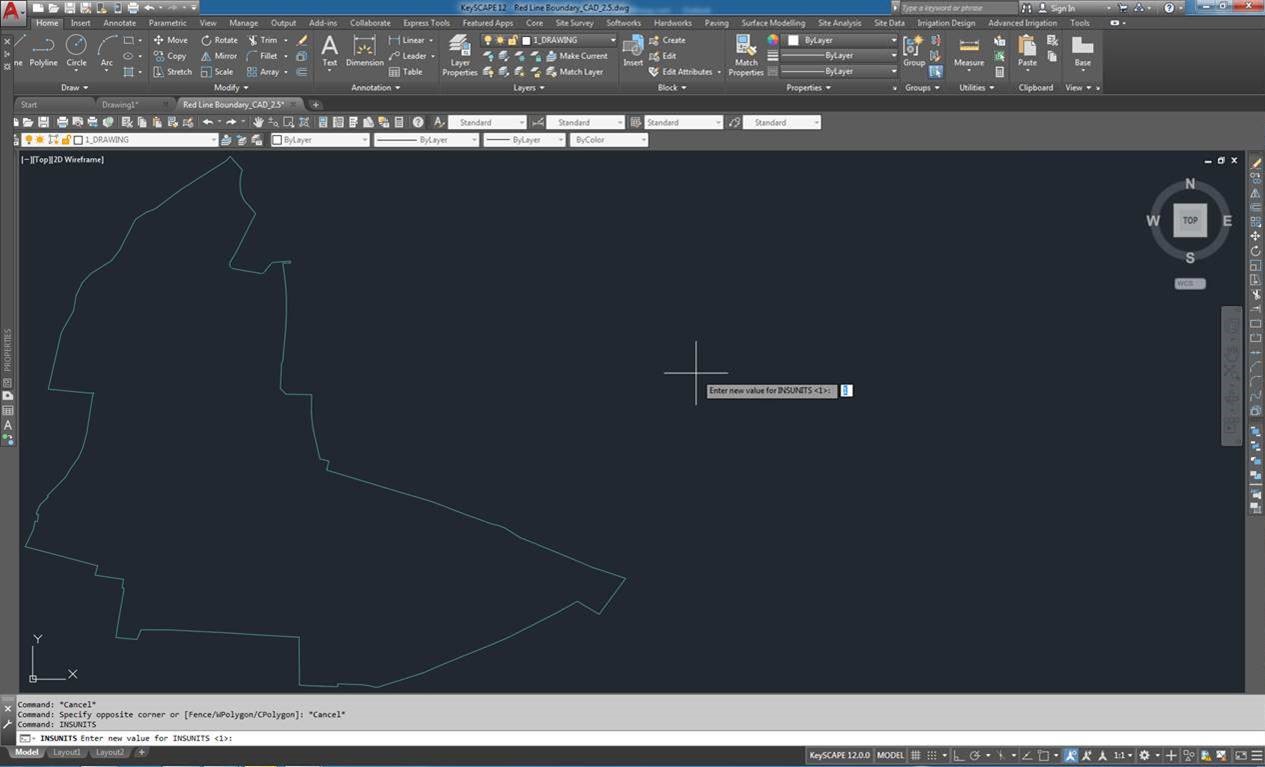 Link to AutoCAD resource on this: INSUNITS (System Variable) | AutoCAD 2020 | Autodesk Knowledge Network
Would expect to see a drop down list that effectively allows the user to select what units this is exported as. Also, this should default to what ever the Coordinate Systems default unit is set to, e.g. Brit Nat Grid = metres.
We have tested this in ArcGIS Pro v.2.4.3 and v.2.5
Thanks!
19 Comments
You must be a registered user to add a comment. If you've already registered, sign in. Otherwise, register and sign in.