Mark as New

Bookmark

Subscribe

Mute
Lower class value of the lowest class cannot be manually changed (it was the same in ArcGIS).
You can update by choosing advanced-> sample size-> set sample size up, if you have not chosen "manual interval". If you have chosen "manual interval", not even that will work. If you realize too late that not all your data is covered or want to import symbology, there is no way around to set all class values manually again. There is no option only to update the lower value. The new sampling will always change the class values based on the chosen method and the new histogram.
You can actually set the upper value of the first class lower than the automatically estimated lower value. This is different from ArcGIS and changes the situation from being annoying to being a bug.
The new thing is that you can add "out of range" as a new feature in pro, but again the same, there is no way to update the range once you are in manual interval, you can change the upper value for the lowest interval, but the data will be shown as out of range and that is wrong and a bug.
The preferred solution is to be able to set the lower value manually, than you do not need to update with large samples and you can prepare the symbology for possible future lower values in dynamic data. Additionally, it would be easier to move the sampling from the advanced to the histogram-menu.
In the example I imported symbology from another layers based on latitude onto the column longitude. It is completely out of range, but normally I would want to keep the class limits. I calculated the statistics for the lon column in the table and then chose an upper value which definitely lies in the range of Lon. I added out of range symbols, otherwise the map would be simply white. The points would not be selectable. Choosing to update the range during support would change all class limits when anautomatic classification was chosen in the original layer and not update when "maual interval" is chosen.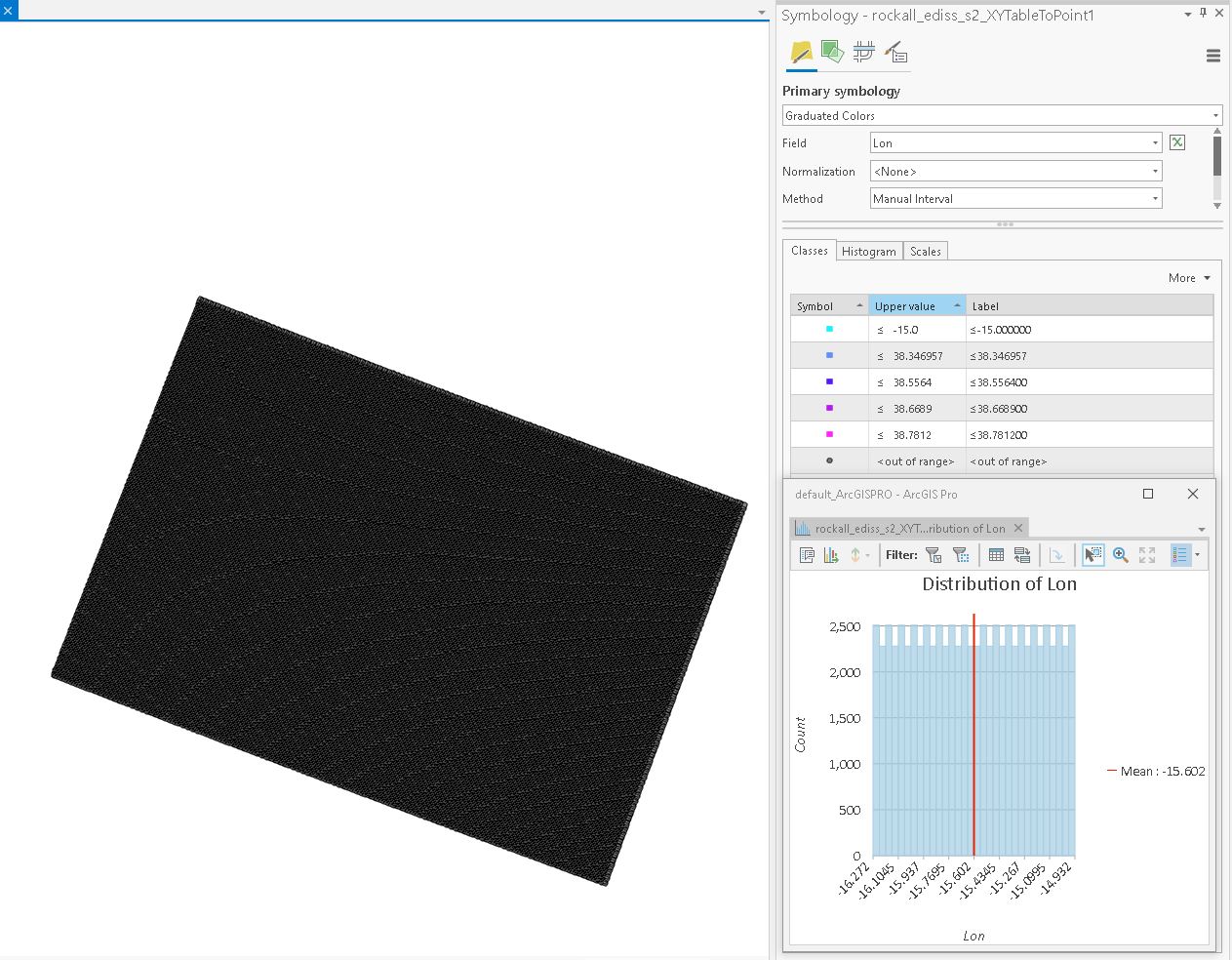 12 Comments
You must be a registered user to add a comment. If you've already registered, sign in. Otherwise, register and sign in.