Mark as New

Bookmark

Subscribe

Mute

Email to a Friend
Count, area, length, and percentages on the legend!
Why does the ArcGIS assume that we need only to see the "count" of features? Why isn't developed to offer two tab:
1. The first tab to contains a drop down list that offer:
· The area or count in the case of polygon layer (area: sum, max, min, average, ….)
· The length or count in the case of polyline layer (length: sum, max, min, average, ….)
· The count in the case of point layer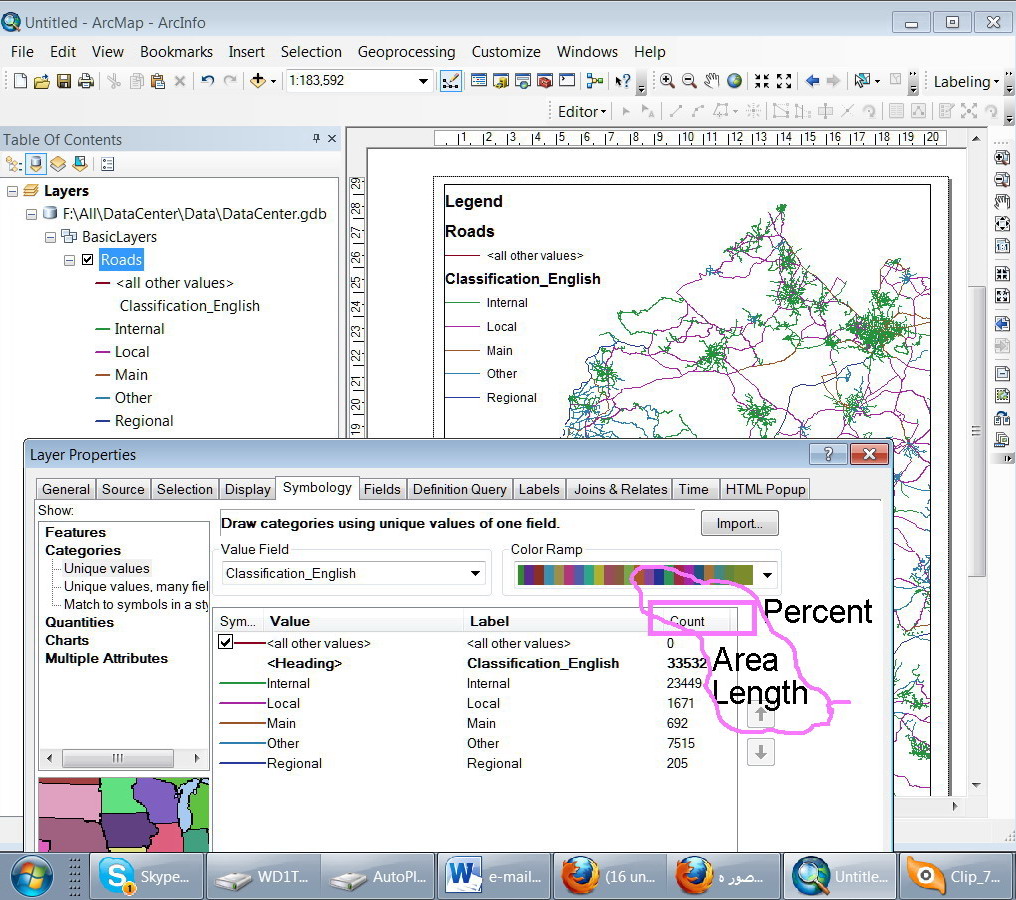 2. The second tab is for the percentage in which the (count, area or length) are proportioned to the total. Sometimes this might don't make sense
As a user, I'm required all the time to present these values in the legend so that the "reader" can have an entire idea about the classification being presented.
Is that hard to be developed?
Best
Jamal
1 Comment
You must be a registered user to add a comment. If you've already registered, sign in. Otherwise, register and sign in.