New Contributor
Mark as New

Bookmark

Subscribe

Mute
Hola Mi nombre Freddy Avendaño, Pequeño Productor Agropecuario, Autodidacta, en medio de esta coyuntura (Pandemia) Estoy aprendiendo Argis ... Quiero poder apoyarme en esta herramienta para el manejo de potreros y desarrollar una metodología útil para otros productores. Estoy dando golpes dada mi poca experticia para aplicar una metodología que me permita dividir lotes en partes iguales, he visto varios videos en la red, así llegue a parcel fabric pero me ha sido difícil pasar los shp a esta herramienta .... alguien me puede ayudar grac.
1 Reply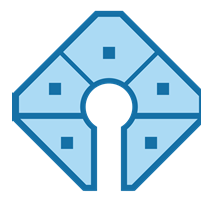 by
AmyAndis

Esri Contributor
Mark as New

Bookmark

Subscribe

Mute
Hello Freddy,
If I am understanding correctly you are trying to divide polygons into equal parts in ArcMap or ArcGIS Pro? Since you mentioned the parcel fabric, if you are trying to do this in ArcMap there is a specific parcel fabric tool called the parcel division tool which requires the data to be in a parcel fabric in a file geodatabase that uses feature classes (not shapefiles .shp).
I would recommend that you use ArcGIS Pro, if you have it available to you. In ArcGIS Pro there is an Editing Modify tool called Divide, the Divide tool works on polygons features classes and polygons shapefiles.
Divide a polygon by a value:
https://pro.arcgis.com/en/pro-app/latest/help/editing/divide-a-polygon-by-a-value.htm
Translated using/Traducido por Google Translate
Hola Freddy,
Si entiendo correctamente, ¿está intentando dividir polígonos en partes iguales en ArcMap o ArcGIS Pro? Como mencionó la estructura de la parcela, si está intentando hacer esto en ArcMap, existe una herramienta de estructura de la parcela específica llamada herramienta de división de la parcela que requiere que los datos estén en una estructura de la parcela en una geodatabase de archivos que usa clases de entidad (no shapefiles. shp).
Le recomendaría que utilice ArcGIS Pro, si lo tiene disponible. En ArcGIS Pro hay una herramienta de modificación de edición llamada Dividir, la herramienta Dividir funciona en clases de entidades de polígonos y shapefiles de polígonos.
Dividir un polígono por un valor:
https://pro.arcgis.com/en/pro-app/latest/help/editing/divide-a-polygon-by-a-value.htm