New Contributor III
Mark as New

Bookmark

Subscribe

Mute
Hello,
I'm using a WebMap to display results from a Survey (using a public view layer). I have the layer in the map twice, once as the raw polygon and once using the 'continuous timeline' style to imitate a point layer.
The issue is that one of my data points within the feature class disappears at certain levels of zoom. It displays fine when zoomed out (e.g. near World scale) or when zoomed in (to around state/provinces level) but there's a mid-range where it disappears. This happens just for one entry, the rest of the feature set displays fine, and happens for both the polygon and 'point' layers.
I've double checked and the visible range is set to cover the maximum extent on both the webmap and in the 'Visualisation' tab of the feature, and it does seems to work for all the other points. I've also tried rebuilding the spatial indices of the private, collection layer from the survey but it didn't have any effect.
The images show all the points displaying at the zoom out pan, and the highlighted range in which the Southerly point disappears.
Any ideas how to fix this?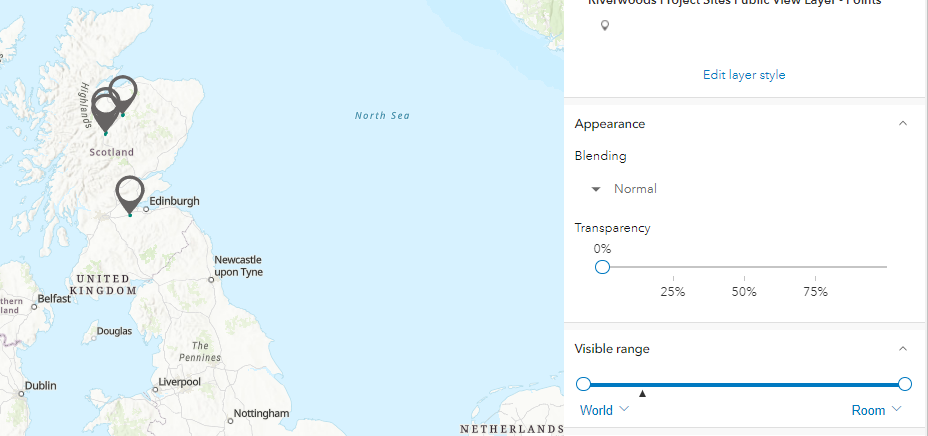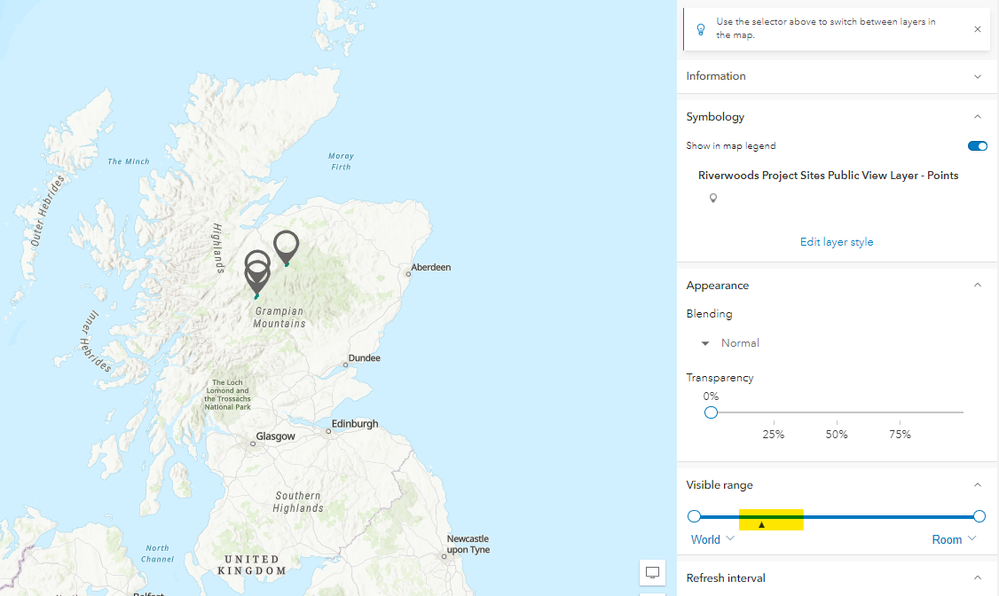 6 Replies