Occasional Contributor III
Mark as New

Bookmark

Subscribe

Mute
Several fields in my Pivot Table do not appear as columns when attempting to add to a map. I have generated a Pivot Table of 250 records to summarize on State Name and a category field. The Pivot Table itself is working however when I attempt to map the the data by State I am only seeing the Count of CATEGORY and STATE_NAME as columns. If I copy the contents of the Pivot Table to a new worksheet and add to a map I see all of the columns (Cove, Creek, Draw, ect...). Any ideas? The sparse documentation and videos indicate that the full Pivot Table and all columns should be accessible.
Kyle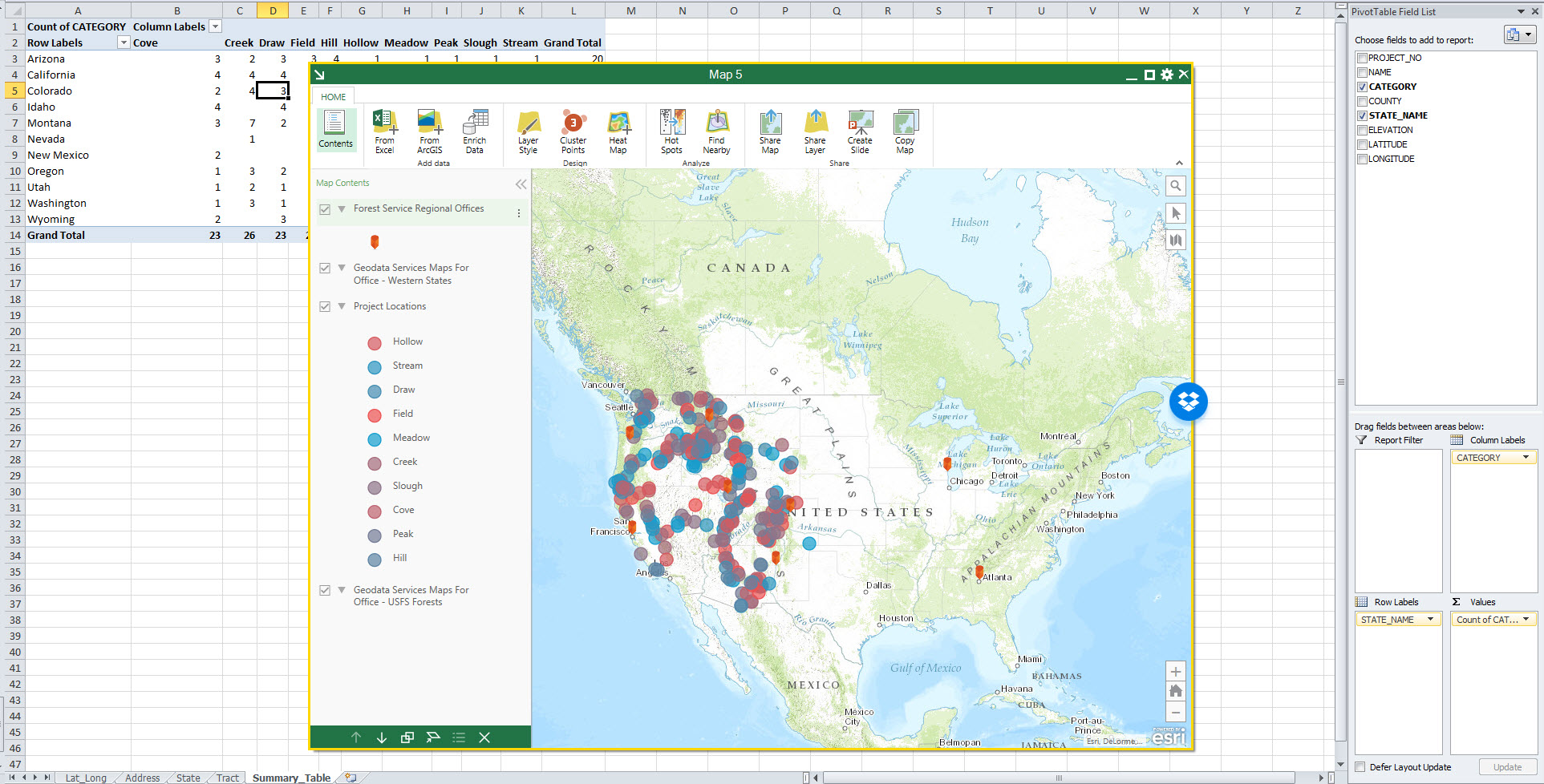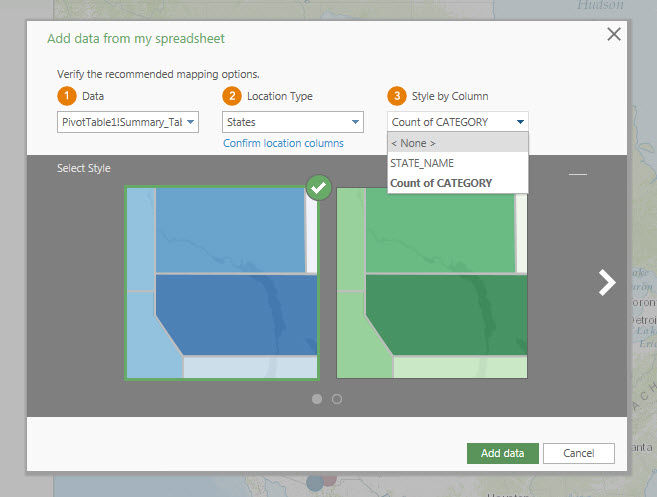 3 Replies

Occasional Contributor III
Mark as New

Bookmark

Subscribe

Mute
Kyle Balke, GISP‌ - how did you manage to get Maps for Office to be fed from your Pivot table? I can't get it to recognise that cell selection and/or named range.
Thanks

Occasional Contributor III
Mark as New

Bookmark

Subscribe

Mute
Andrew,
When I create a pivot table it automatically shows up as an option when Adding Data. According to the Maps for Office Help there are a few things that would prevent a pivot table from being used in a map:
"PivotTables are a special type of table in Excel that are used to summarize and analyze data. When adding data, ArcGIS Maps for Office automatically detects pivot tables for use in the Add data wizard and includes them if appropriate. A pivot table will not be added to the Add data wizard if it contains an unsupported data type, has a hierarchy, or has more than one row label."

Occasional Contributor
Mark as New

Bookmark

Subscribe

Mute
Yeah, absurdly to some degree, the Office plugins don't understand even a simple crosstab. You only see the total column. I don't think they ever fixed this? So, we still have to copy/paste into text, turn to Excel table, then use Office plugins.
I can understand the thing not understanding complex, more than 1 level crosstabs, but sheesh.