New Contributor III
Mark as New

Bookmark

Subscribe

Mute
Hello All
My organization uses ArcGIS Online for most of its GIS needs. The account administrator has access to ArcGIS Pro but I am not that person. My question is simple; what happened to the "Imagery with Labels" basemap? It used to have labels for most of the buildings and all of the streets. Recently, I have noticed that most of the labels have disappeared from the basemap. What happened? Is this a known issue and is there a fix in the works?
I have included an image of what I see when I have the "Imagery with Labels" basemap selected.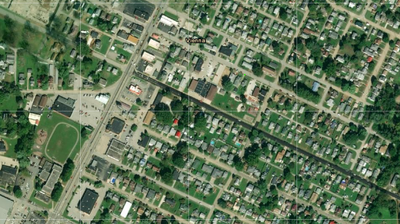 3 Replies

by
jcarlson

MVP Esteemed Contributor
Mark as New

Bookmark

Subscribe

Mute
It could be a few things, and depends largely on your organizational settings. Your org's basemaps are defined by a Group in AGOL, and any web maps shared to that group are what populate the Basemap Gallery available in web maps and apps.
Your org admin could make any may they want, save it as "Imagery with Labels", and it would show up there. I don't mean to cast aspersions on your admin, but merely want to point out that it's quite possible for basemap issues to be org-specific.
In the Imagery with Labels basemap, the labels are coming from this service URL. Looking at it, it doesn't appear to include streets or buildings. Is it possible you were remembering the Imagery Hybrid basemap? The Hybrid Reference Layer includes streets and certain buildings, landmarks, and amenities.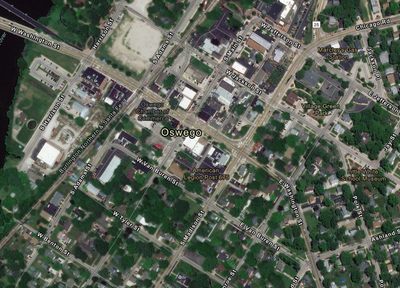 Lastly, if you can look at the basemap in the Map Viewer, you ought to be able to see the components of a given basemap. ESRI has been making a push to move more basemaps to Vector Tiles, and I have heard of other users encountering problems when attempting to use the older image-based tiles.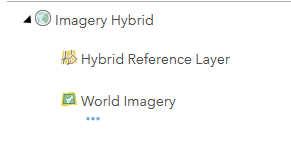 - Josh Carlson
Kendall County GIS

New Contributor III
Mark as New

Bookmark

Subscribe

Mute
Mr. Carlson,
Thank you for your reply and for providing some clarity to the situation. Admittedly, I am not as well versed in the use of GIS as I would like to be. I obtained this position within the organization that I work for, a year ago, without any prior GIS experience. Furthermore, I do not have any prior experience working with Information Systems. Before my employment with this organization, I had spent the previous 17yrs welding. This has been a new and enlightening learning experience. Up until recently, I have primarily been tasked with creating and implementing new workflows with the use of Survey123 Connect. My interaction with, and use of, the Map and Mapping capabilities of AGOL has been at a minimum. Again, thank you for the clarity and direction that you have provided. It is very much appreciated.
-Joseph Kelly-

by
jcarlson

MVP Esteemed Contributor
Mark as New

Bookmark

Subscribe

Mute
Well, welcome to the world of GIS! There's a lot to learn, but you can usually find a post here or elsewhere about any problem you encounter, and most GIS folks are more than happy to help. Best of luck to you!
- Josh Carlson
Kendall County GIS