New Contributor III
Mark as New

Bookmark

Subscribe

Mute
Update: 03/01/21 - Esri Support confirmed this is a defect. The reference number is #BUG-000137820 and its synopsis states, "Using Calculate Field with Arcade results in the Creator and Create Date being overwritten to that time/user."

2/25/21 - I opened a Support Ticket this morning Esri Case #02748861 and will post back here when we know more.

Real-world Problem: We wanted to add Census Tract IDs to existing points on a layer.
Technical Problem: Using Arcade Field Calculation as per Calculate field values—ArcGIS Online Help | Documentation on an ArcGIS Online hosted feature layer updated the Creator and Creation Date fields.
We expected it to update the Editor and Edit Date - but since we did not create or overwrite fields, we did not expect it to change the creation fields. This is problematic because we now lost the history of who created each point.
Is this expected behavior or a defect? Should I open an Esri Support Case?
I've tested this is in Firefox and Edge with ANY Arcade expression in a string field, even a simple one like = ' '. I've tested with both points and line features created using ArcGIS Online hosted feature layers.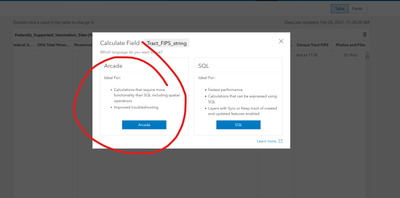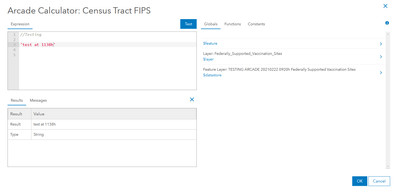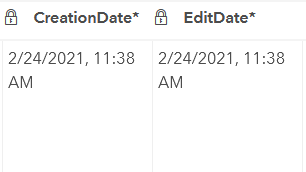 p.s. this did not happen with an SQL expression when tested.
9 Replies