New Contributor
Mark as New

Bookmark

Subscribe

Mute
I have 146,000 points as latitude longitude and have uploaded them to arcgis online. The feature layer that showed these points loads slowly and not completely (orange triangle on attachment). I've been able to convert this to a tile layer map successfully, and the data shows completely and loads faster. My end goal is to have a fast-loading heat map that can handle all these points and features the ability to use the time display.
When I converted the feature layer to a tile layer, I lost the ability to view the data as a heat map. When I changed the feature layer style to heat map, then converted to a tile layer, this didn't work at all.
So, how do I attain the fast-loading nature of a tile layer while displaying the points as a heat map?
Thanks for any help.
3 Replies

New Contributor III
Mark as New

Bookmark

Subscribe

Mute
Have you tried publishing the heat map layer from Pro? I just used ArcGIS Pro to publish a point layer symbolized as a heat map to ArcGIS Online and it by and large worked. I notice there are some edge effects near the "super tile" boundaries where it looks like the tile generator didn't use data on the other side of the boundary but I don't know if there's a work around.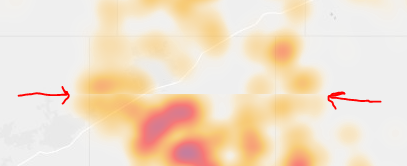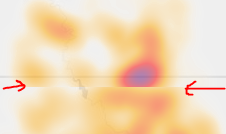 Not applicable
Mark as New

Bookmark

Subscribe

Mute
These seams in the tiles are caused by a current known limit but the team is working on it.

Occasional Contributor III
Mark as New

Bookmark

Subscribe

Mute
Just came across this bug. Any ideas on a work around? Is the team still working on it? Its been a few years.