Mark as New

Bookmark

Subscribe

Mute
The newest or newer update to the basemap topographic option "world topographic map (v2)" in the basemap selection overrides the previous basemaps also titled topographic or "world topographic map". For maps and apps that relied on the original topographic map, the new version is completely different and does not serve the same purpose causing problems with already created products. Besides making a whole new color palette that may not match already created product styles, there are no topo lines in v2. This not only contradicts the name of this basemap but for products that needed the topo lines like in the original product, this override is a big problem. Why not name the new version something different that more closely reflects what it is displaying (i.e. hillshade with some administrative boundaries) and give both options in the basemap selector instead of replacing the actual topographic map with the new one? This way already created products won't be obsolete but instead expanded on. Also, when something is named topographic, you expect it to actually be a topographic map. This is confusing not only to web map developers but for the end user as well. For us building the web map, we can, of course, search for the old version and still use it, but in web applications that only have the basemap selector, this replacement is a big problem.
Here is an example in an elevation profile map that we use. To the left is the original version with topo lines and detailed labels and the replacement to the right of the same location without topo lines and far fewer labels.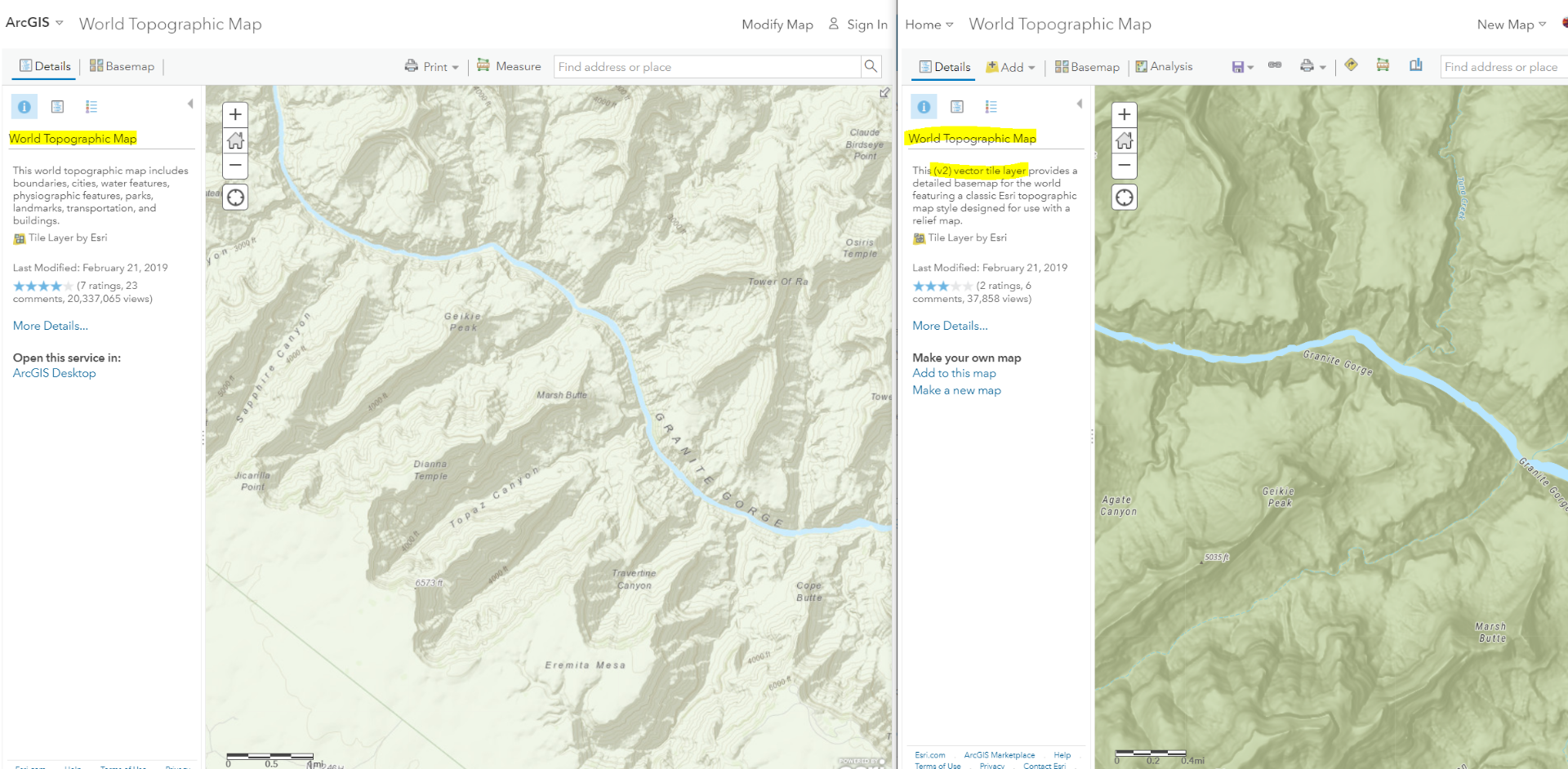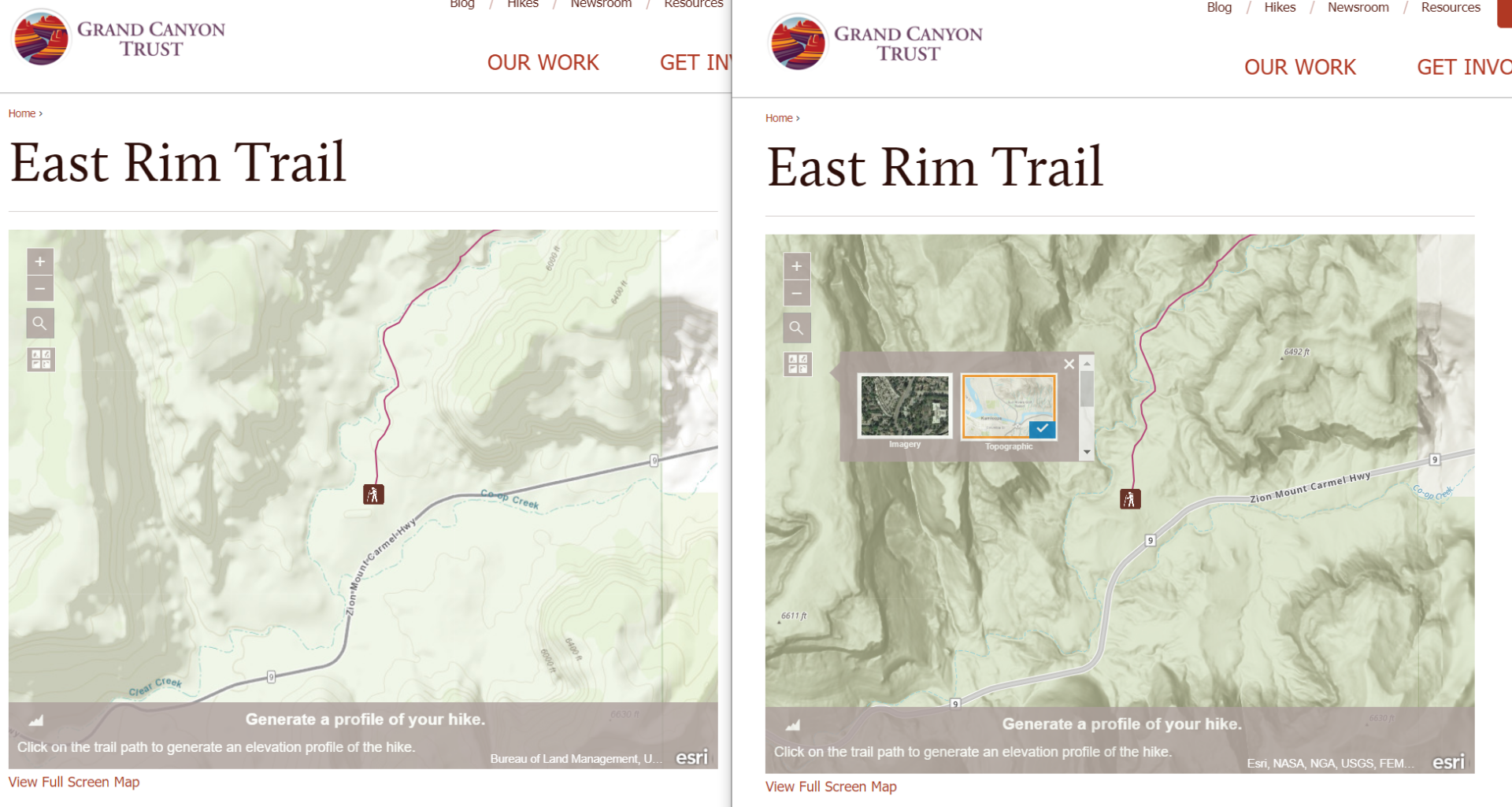 If you want to try it yourself to see the difference here is the East Rim Trail example used above. The initial load will be the original topo map, but if you switch the basemap to topographic in the basemap selector it will change to the new one. After the switch the only way to get the original back is to reload the page.
You must be a registered user to add a comment. If you've already registered, sign in. Otherwise, register and sign in.