Mark as New

Bookmark

Subscribe

Mute
It would be good to extend the functionality available under the 'Usage' tab for ArcGIS Online items. At the moment the only option is to specify a date range either by selecting from predefined options or specifying a custom range. I am suggesting that it would be useful to offer further options. Firstly, an offer to Download the usage data would be useful. Also it would be useful to perhaps offer other options like view usage by day of week or hour of day over a specified period. Hourly data is currently only visible when looking at the last 24 hours. Is it saved and therefore might be made available for longer periods?
Other potential areas of improvement:
allow user to select time zone (default to user's current time zone rather than GMT)
how about some geo-information regarding user's locations? A map might be cool!
when download of usage data is enabled it would be nice to request/select 'granularity' of downloaded data (e.g. hourly/daily/weekly/monthly etc)
The absence of access to this kind of usage information is one reason why I sometimes feel obliged to download the app and insert Google Analytics code before hosting it myself, but this workflow is less than ideal (once downloaded, the app is 'frozen' and does not benefit from any code changes or updates made by ESRI) - and therefore does not represent a suitable workaround.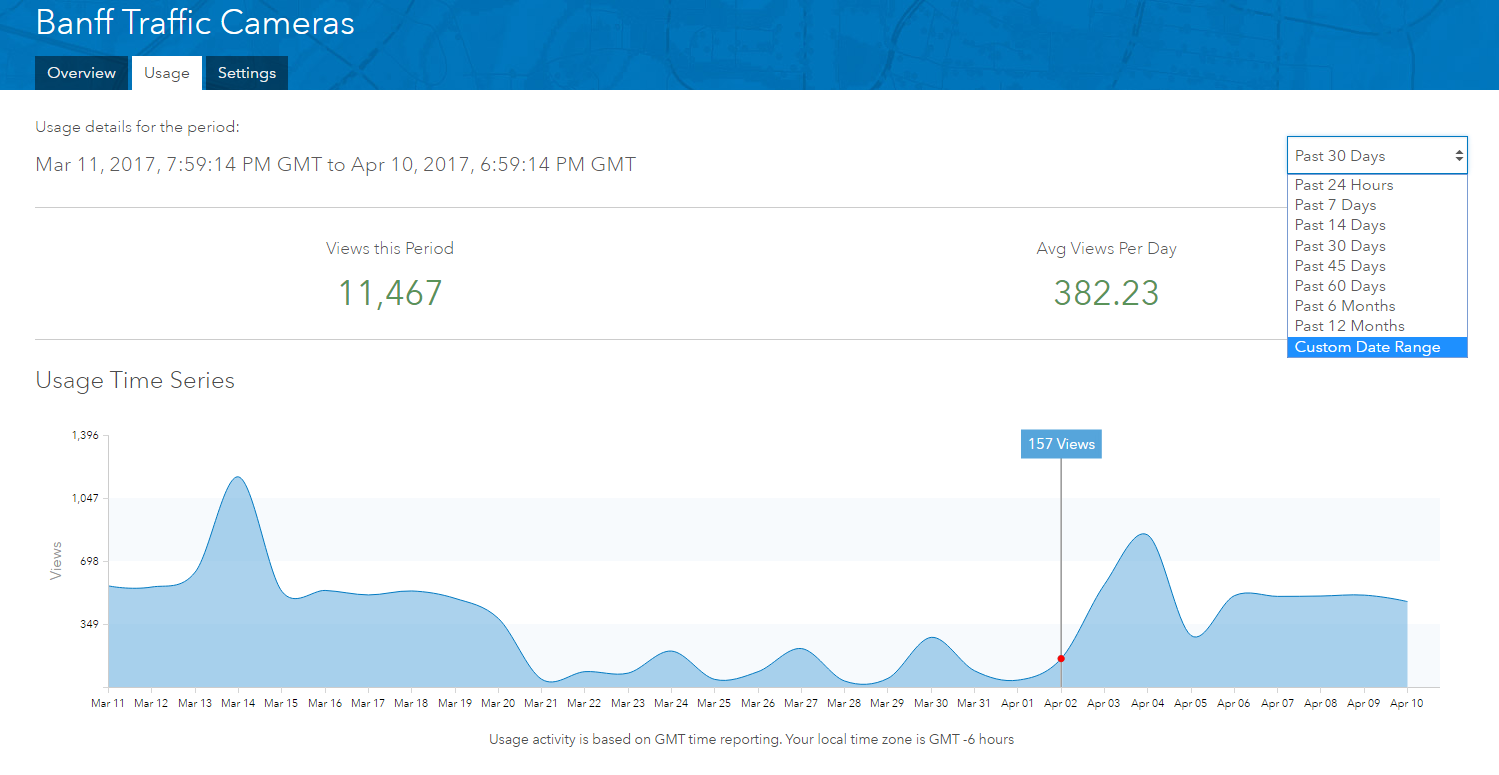 8 Comments
You must be a registered user to add a comment. If you've already registered, sign in. Otherwise, register and sign in.