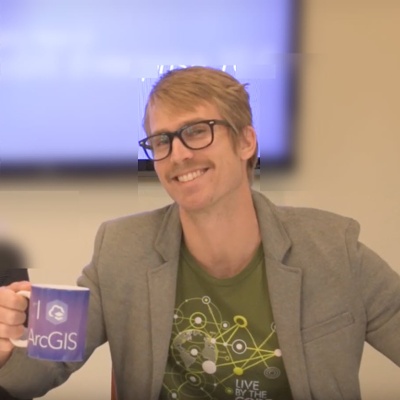 Mark as New

Mark as Read

Bookmark

Subscribe

Email to a Friend
Welcome to the third round of Product Advocacy's completely unofficial, recurring GeoNet post!

In case you missed my first and second posts over the past month, "This Week's Picks" is a (loosely) biweekly blog where I share some of my favorite ArcGIS Online content with you.

--------------------



One of my favorite parts of my role is all the time I get to spend on GeoNet – you might have seen me answer a question or troubleshoot an issue in the ArcGIS Online space recently. Within this space I have noticed an uptick in the number of posts related to ArcGIS Arcade, the lightweight expression language that among other functionality unlocks pop-up, symbology and label customization across the platform.
So for the 11/12 edition of "This Week's Pick's – ArcGIS Online" I want to highlight some of my favorite Arcade resources that can assist with getting started on writing expressions or take existing code to the next level.

Understand Arcade:

I remember we had a unit on Arcade in my Master's in GIS Program, and to be honest I was somewhat lost about what it was or where to start. In this video, Esri Canada's Mark Ho provides a lucid overview of Arcade and how it can be used in ArcGIS Online – I certainly could have used this two years ago.
Additional References:
Smart Map with Arcade:

Take a deeper dive into the concepts that Mark presents though this Story Map on Smart Mapping with Arcade. Illustrated, step-by-step examples show how to create custom symbology, labels and pop-ups with Arcade. For further inspiration, there are also links at the bottom of the Story Map to live examples of Web Maps and Apps that have implemented Arcade.

Additional References:

Take a Deeper Dive with FeatureSets:

FeatureSets are one of the most popular Arcade functions because they unlock data across a Web Map (and after Arcade 1.8, across ArcGIS Online) for use in pop-ups and field calculation. Lisa Berry's excellent two-part blog series takes a close look at how to 'pump up your pop-ups' using FeatureSets and Living Atlas layers.
Additional References:

--------------------

I hope that the above picks provide some insight into the various ways in which Arcade can make pop-ups, symbology and labels come alive. Let me know in the comments below
if there are any outstanding questions. Thanks for reading and stay tuned for This Week's Picks - ArcGIS Enterprise & This Week's Picks - ArcGIS Pro!

If you're interested, I'd love to connect on LinkedIn. You can follow me on Twitter, too. I regularly post / tweet GIS(ish) content to these platforms.

-Peter
1 Comment
You must be a registered user to add a comment. If you've already registered, sign in. Otherwise, register and sign in.