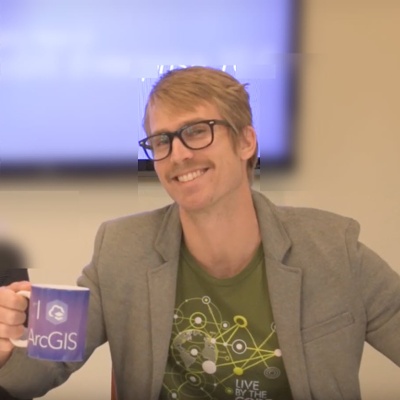 Mark as New

Mark as Read

Bookmark

Subscribe

Most of us have not been through something like COVID-19 before. Many authorities and agencies have turned to ArcGIS Online applications to disseminate crucial COVID-19 related information and gain insight for how to respond. You might have come across the Johns Hopkins dashboard, or the web experience created by World Health Organization.
ArcGIS Online can be leveraged as a powerful tool for your organization and community in this difficult situation as well, and the picks for this week are intended to provide a firm foundation for getting started. They provide some newly updated best practices for preparing highly scalable ArcGIS Online web applications, comprehensive resources and crucial steps for mapping and understanding COVID-19, a brand new solution template for collecting and sharing information with the public related to the outbreak, and a living document that has collected and categorized COVID-19 dashboard examples, educational resources, questions, and solutions on GeoNet.
Essential Configurations for Highly Scalable ArcGIS Online Web Applications
ArcGIS Online Product Manager Kelly Gerrow‌ published this excellent, interactive blog post on the essential best practices for preparing layers and apps for very high demand. As Kelly writes, ArcGIS Online is built on scalable architecture that has supported millions of views per hour on the Johns Hopkins dashboard. The blog features a checklist where you can literally toggle off each setting for your layers and apps as they are configured, ensuring that you tap into the technology that has facilitated this massive-scale information sharing. As the title suggests, it is truly an essential read.
Additional Resources:
The Tools to Get Started
Esri has been working to make resources available for mapping, analyzing, and understanding the spread of COVID-19, as well as gathering information from and sharing information with your community regarding the pandemic. On Esri's COVID-19 Hub Site, you can learn where to begin, access authoritative data and get updates from national agencies. If you want to create your own website to share information and resources with your community, this blog post is an ultra-comprehensive step-by-step guide for accomplishing this using ArcGIS Hub (as many government agencies have already done). And just yesterday, the ArcGIS Solutions team released Coronavirus Response | ArcGIS Solutions for Local Government - this features 10 applications specifically designed for use by the public and public health staff to "to understand the impact of the coronavirus (COVID-19) and share authoritative information about the pandemic with your community."
Join the Conversation on GeoNet
Naturally, some of the conversation about the GIS response to COVID-19 has occurred on GeoNet. Leslie Fountain‌ has curated a compelling, living document with links to data sources, dashboard examples, educational resources, and a collaborative space, where unanswered COVID-19 questions are highlighted. Taking a look at this space and seeing if you have experience with one of the questions may be a great way to help out a community from afar.
I hope that the picks provided some guidance on the ways that GIS solutions can assist during these challenging days. Let me know in the comments below if they were helpful or if you have any additional questions. Keep an eye out for This Week's Picks - ArcGIS Enterprise & This Week's Picks - ArcGIS Pro. Thanks for reading - my sincere best wishes to you and yours. See you on Tuesday, 3/31.
-Peter
----------
Previous posts: This Week's Picks - ArcGIS Online: Archive
You must be a registered user to add a comment. If you've already registered, sign in. Otherwise, register and sign in.