New Contributor
Mark as New

Bookmark

Subscribe

Mute
Hello All,
I need to know how this can be done. I have already contacted the ESRI support but probably tackle them with a difficult question because I have not heard from them yet.
Anyway, I have a point layer (FARMS) that are located on the STREETS. Where STREETS intersects other streets there is an intersection point. I need to identify from the intersection points which one is the closest to the FARM.
I have included the snapshot. The FARM is located on Stockington Rd. Stockington Rd is connected to Ballingers Mill Rd and to Salem Cty 611. Red cross is the intersection point. I need to select the closest road to the FARM that intersect Stockington Rd. Correct answer is Ballingers Mill Rd.
I tried to run 'Spatial Join' - Closest because this type of analysis will identify the intersection point that might be closest to the FARM but not necessarily it is connected to Stockington Rd on which the FARM is located. As you can see the distance shows that there is an intersectin point that is closer to the FARM but does not touch the boundary of Stockington Rd.
Any ideas how this can be done?
Lubica
2 Replies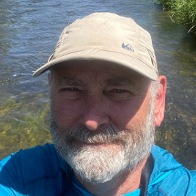 by
JoeBorgione

MVP Esteemed Contributor
Mark as New

Bookmark

Subscribe

Mute
Do you want to solve this problem with network analysis or with various spatial selections?
In Network analysis you could run a closest facility type of analysis where your Farms are incidents and your Intersections are facilties (or vice versa).
There is also the NEAR tool in the Proximity Toolset
you may be able to work that into some sort of routine if you don't have NA.
That should just about do it....

New Contributor
Mark as New

Bookmark

Subscribe

Mute
Hi Joe,
Thanks for reply. I appreciate it. It worked!
Lubica