New Contributor II
Mark as New

Bookmark

Subscribe

Mute
The previous version of the Gallery was much more configurable. The ability to turn off the summary, author, etcetera was very useful. Now it is just a default template with a limited configuration that you cannot style to your environment. I have legacy Maps and Apps Gallery I still deploy on my hub page that now cannot be switched out or configured to match the legacy display on the hub page. Please add the additional configurable ability back.
1 Solution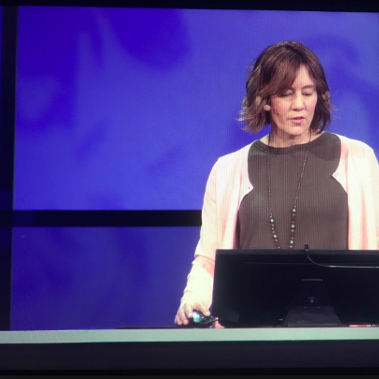 Esri Frequent Contributor
Mark as New

Bookmark

Subscribe

Mute
We have the ability to theme the app on our roadmap. In the meantime if you know css you can also style the app using the custom css options. Here is a quick - not very attractive example- that you could use to play around with. The colors in the example below are defined using hex codes. You can use a tool like this one to find a hex color for various color values: https://htmlcolorcodes.com/color-picker/
If there is a portion of the app you'd like to style that isn't covered by the css below let me know on this thread and I'll see what I can do to help.
/*The background color for the app header*/
.fg__header {
    background: #00bcd4;
}
/*The text color for the app header*/
.fg__header-title-section{
    color:#fff;
}
/*The color of the back of the card that contains the thumbnail and desc*/
.card-gc__container, .card-gc__thumb-container{
    background:#ddd;
}
/*Color for the background of the main area that contains the gallery*/
.fg__row{
    background-color:#738593;
}
/* Text color for the text that shows the # of results*/
.fg-input-area__result-count{
    color:#fff;
}
/*Colors for the navigation buttons at the bottom of the gallery*/
.nav-pager__btn{
    color:#fff !important;
}
4 Replies