Esri Regular Contributor
Mark as New

Bookmark

Subscribe

Mute
Hi Community,
I need your experience to get an idea how to accomplish a task. Let me try to describe what I try to have in the end:
I need to create an application that shows protected areas within Rwanda. While for some of the protected areas (e.g. small forested areas) there is only "normal" data in form of attributes available, I am requested to show more detailed information for our bigger national parks which includes text of more than 254 characters, plus probably one or more pictures. The same application should also be able to show some indicators (like covered area, number of endangered species or alike) which first brought me to the idea of using an Operations dashboard, but how would I be able to bring the describing text and pictures on the screen? I found a "Rich text" option for the Operations dashboard to include formated text but that would not allow me to show only the text relevant to the selected park.
A story map would allow me to put all the text in context with each park but I am afraid it limits me too much for the other data...
Any ideas?
1 Reply

by
DerekLaw

Esri Community Moderator
Mark as New

Bookmark

Subscribe

Mute
Hi Nicole,
How about use a Dashboard built on Operations Dashboard (to show your indicator data) that is embedded within a StoryMap (so you can also tell your narrative with text content)? Here's an example:
Water Quality Dashboard in Maryland (in a StoryMap)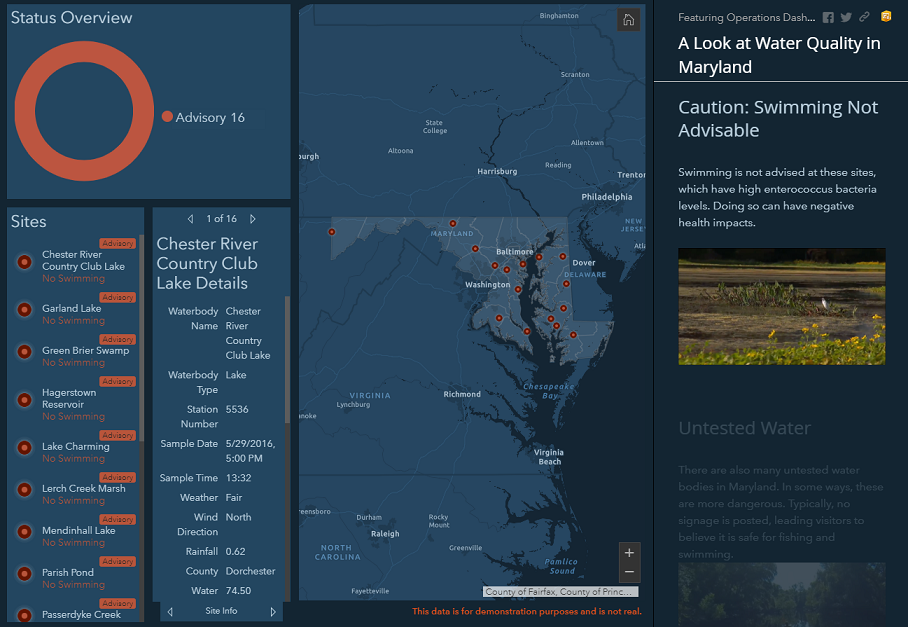 Alternatively, you could also just embed Dashboards within a StoryMap's tabs, like this example
Michigan DOT Bridge Conditions StoryMap - with a Dashboard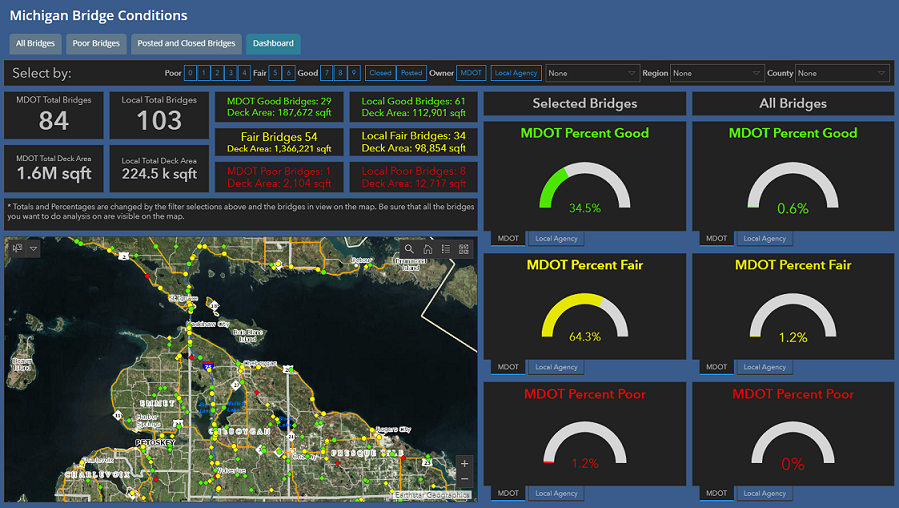 Hope this helps,