New Contributor II
Mark as New

Bookmark

Subscribe

Mute

Email to a Friend
Greetings,
I am pulling data in from four survey 123 forms- host feature layers. I am trying to build table views of the data with filters for the supervisor to be able to query specific locations and a corresponding date- then see the rest of the form data for those times/places in the table.
I have tried a pre-defined filter by date but it will not save. I have to pick one date for a filter- and using the broken out fields (year, month day etc) and it does not work well at all.
Any workarounds or solutions coming to provide a calendar view filter - pick a date and then see the results in the table? When/if is this functionality coming?
Thank you,
Renee
2 Replies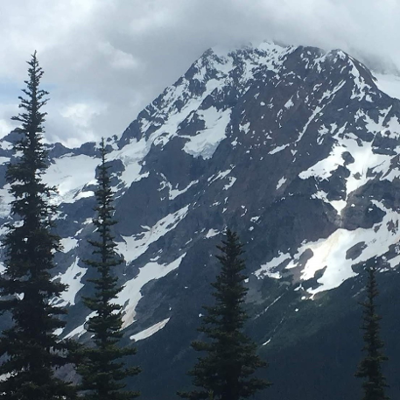 New Contributor III
Mark as New

Bookmark

Subscribe

Mute

Email to a Friend
Renee Opatz‌ what version of ArcGIS are you using? I'm in Version 3.0.0.1014 and seem to have the functionality you are requesting (see photo below). Is this what you are looking for? If not, please supply more detail.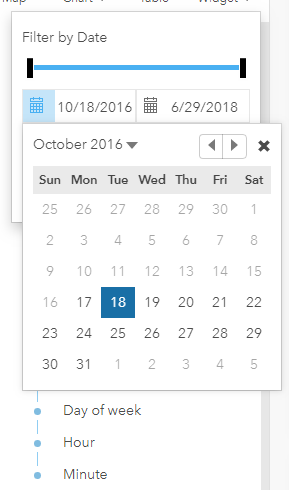 New Contributor II
Mark as New

Bookmark

Subscribe

Mute

Email to a Friend
Hi Michelle,
I do see that functionality but what would be more helpful is if the date field could be displayed as one field in the table view rather than having to show each part as separate fields- year, month, day. That way you could pick the date as a filter item in the table but for some reason you can't add the date field to the table. Also the field names do not truncate and it is hard to read what field is what.
Thank you so much!
Renee