New Contributor II
Mark as New

Bookmark

Subscribe

Mute
I'm putting together an initiative to share data (like an Open Data site) and none of the items (apps. data, etc) show up in the published site in the Browse Data & Apps by Category i.e. clicking on the icon for Boundaries yields no results. The Search Bar at the top pf the page also doesn't work. However, data and apps that have a Gallery Card work as expected (see screenshots).
The items are shared with the content group and shared publicly. Everything looks good while in edit mode, but going to the published site (also shared publicly), nothing shows up unless logged in. It seems like its a permissions/sharing issue, but I'm not sure what I'm missing. Content is shared publicly, initiative is shared publicly, what am I missing?
One other oddity...items shared publicly don't show up in Search results while in Edit mode. They only show up when shared to the Team. This seems counterintuitive?
3 Replies

Occasional Contributor III
Mark as New

Bookmark

Subscribe

Mute
@NEidenAZ When you go to your Organization Settings, do they show that Open Data Portal is selected and that your content groups are added like the below image?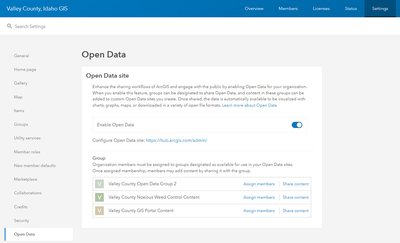 If those settings are right, When you are in your Hub page, there is a little blue icon shown in the first image below (left), does it show the settings like my second image below (right)?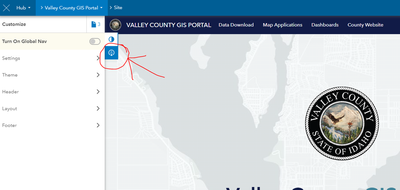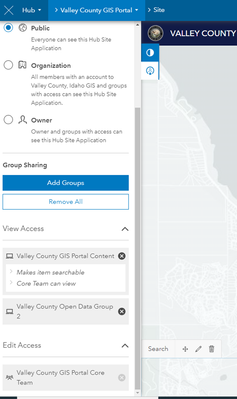 New Contributor II
Mark as New

Bookmark

Subscribe

Mute
@KaraUtter Under Open Data, there were no groups listed. It was then that I realized that the Group was set so that only Group Members could see it. I changed the sharing of the content group to Public and Voila! Problem solved.
Thank you so much!
~Nicole

Occasional Contributor III
Mark as New

Bookmark

Subscribe

Mute
Nicole,
You are so very welcome! Glad it worked out