Occasional Contributor III
Mark as New

Bookmark

Subscribe

Mute
Hi there.
We have a couple of old, skunk-works Hub sites that appear in our list of Hub Initiatives. A no-longer enabled account from our AGOL Org owns the sites, and I'd like to delete them. I am an AGOL admin for our org. When i click on the hub site link, i am directed to a 404 error page with the message "So sorry. We looked everywhere and just can't seem to find what you were looking for."
How can i delete these sites. The documentation i've found suggests that the preferred way to delete a hub site is to open the site. Is there a less-preferred but still effective way to delete the sites since i cannot open them?
Thank you.
1 Solution

MVP Esteemed Contributor
Mark as New

Bookmark

Subscribe

Mute
Check if this works out for you.
1. In ArcGIS Online, navigate to Content > My Organization. You could further filter the items by Item Type (Apps > Sites)

2. If you could locate the Hub Site among the listed items, click on the three dots (...) and choose "View Item Details".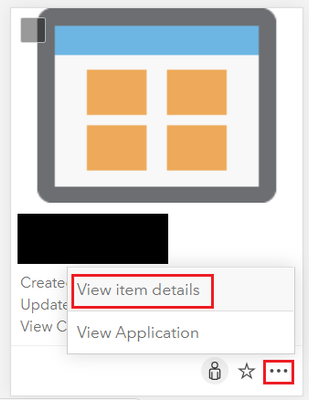 3. In the Item Details Page, click on Settings. Under "Delete Protection", Uncheck "Prevent this item from being accidentally deleted.". Click Save. Then Click "Delete Item".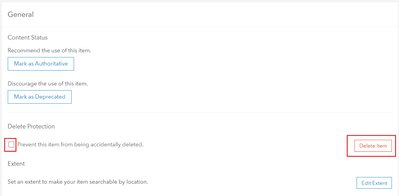 Think Location
7 Replies