Occasional Contributor
Mark as New

Bookmark

Subscribe

Mute
Hi folks.
I know I've used iFrames to put ArcGIS Insights content into a Hub site before. But that was probably 10 months ago. Right now I'm struggling with it.
I create a workbook in Insights, and share it. I get the page with the various URLs. I've tried putting all of them into the Hub iFrame URL field.
I can load the Insights shared workbook directly in my browser from the URLs. So, the URL is good.
But when I put any of the URLs into a Hub iFrame, I get shown my organization's AGO home screen - both in the Hub editor and in view mode (that shows our logo, org name, and a map gallery with some of our public maps). It is what I *might* expect to see if I was not logged in... but I am. Even in the iFrame it shows the AGO header where it sees me logged in inside the iFrame. Here is a screen shot.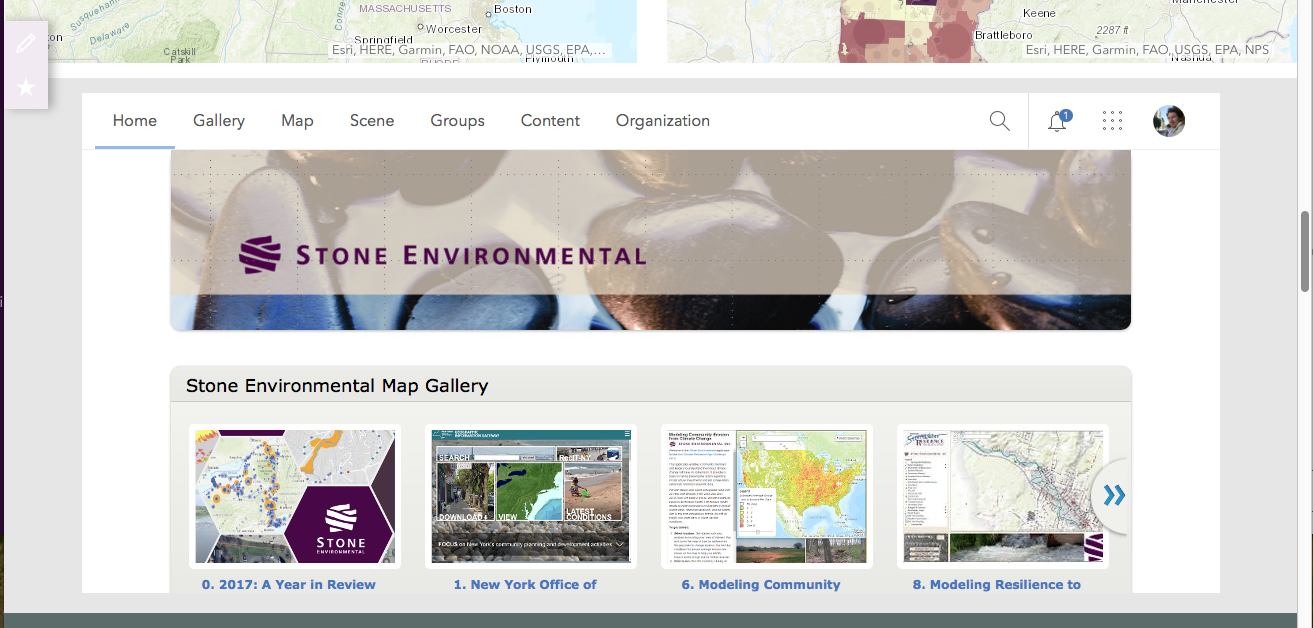 So - what am I missing here?
Thanks for any "insight"
1 Reply

Not applicable
Mark as New

Bookmark

Subscribe

Mute
Hi Nick,
I'm have issues trying to embed insights visualization, but not the same you post. Either way we're looking into it and will let you know when we have a fix.
Best,
Patrick