New Contributor III
Mark as New

Bookmark

Subscribe

Mute

Email to a Friend
Hello! I'm trying to brainstorm some possible ways to track assets in GIS. I understand it's possible to use a GeoEvent Server with GPS trackers to track things like vehicles and whatnot. However, what I'm looking for is a way to track much smaller assets without the use of GPS, as many assets will be indoors. We are in the process of mapping out all our building floor plans. Can trackers using Wifi somehow be used here instead of GPS? Of course a limiting factor here would be that the trackers/sensors need to be small and have a long battery life.
Anyone have any ideas or input on how this might be done, if at all?
I do realize there are other companies and software/hardware that specialize in this, buuuut in the interest of cost and whatnot it would be great to use something we already have (that something being ArcGIS and Wifi).
3 Replies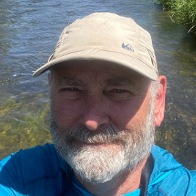 by
JoeBorgione

MVP Esteemed Contributor
Mark as New

Bookmark

Subscribe

Mute

Email to a Friend

New Contributor III
Mark as New

Bookmark

Subscribe

Mute

Email to a Friend
Yes, ArcGIS Indoors is something we are very interested in moving towards, though we have yet to implement ArcGIS Enterprise (hopefully happening this year). We do at least have the educational site license and we are not in a hurry to get this done, just really feeling out if it's even possible. I was aware you could track the location of mobile devices with Indoors, but I wasn't sure if it was possible to connect other types of devices (such as what I would put on an object, like a piece of science equipment, that needs to be tracked). I'm also not sure if a tracking device like what I would need--small, long battery life, ability to connect to ArcGIS instead of using another software, uses already existing infrastructure life Wifi (w/o the need to add a bunch of sensors throughout our buildings), etc.-- even exists. Does that make sense? Shew it's hard to put my mess of thoughts in a coherent sentence sometimes.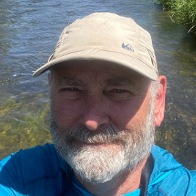 by
JoeBorgione

MVP Esteemed Contributor
Mark as New

Bookmark

Subscribe

Mute

Email to a Friend