New Contributor II
Mark as New

Bookmark

Subscribe

Mute
Are there any users out here who have successfully developed and implemented a Wetland delineation form and feature report based on USACE Wetland Delineation (here in NZ we use the basic principles of this)? I have just finished setting up an excel spreadsheet that allows me to quickly enter all of my data collected in the field manually, but I really would love to hear from anyone who might have given the FieldMaps forms a go, and at least has gotten to a point where you can enter the basic info and perhaps get rapid, dominance tests and PI value out of it?
I've seen a couple of paid apps (WildNote which seems to be very popular in the States) created using the USACE wetland delineation functions, but I'm thinking FieldMaps has similar functions that could be applied and with a bit of programming the world should be your oyster. Unfortunately my programming skills are close to 0, but I am very keen to get some basic feature layer added onto my regular FieldMaps feature layers that could help me enter data in the field more efficiently (i.e. vegetation plots) and store it electronically rather than keep losing my wetland delineation paper sheets every time in the chaos that is my office.
Cheers,
Maddy
3 Replies

New Contributor III
Mark as New

Bookmark

Subscribe

Mute
I also would like to see something similar to this down he road. I am sure someone could customize something.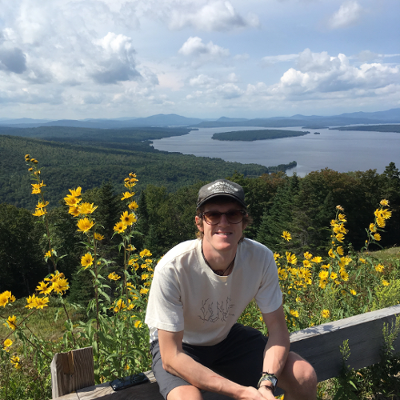 Occasional Contributor II
Mark as New

Bookmark

Subscribe

Mute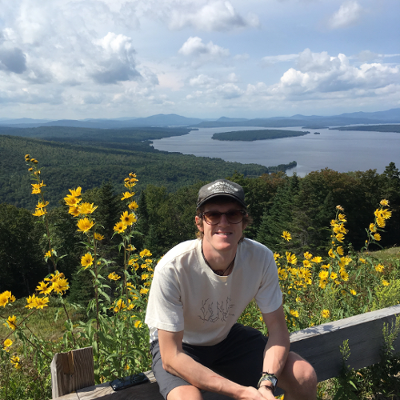 Occasional Contributor II
Mark as New

Bookmark

Subscribe

Mute
@madxwild and @CurtKleist, the USACE Wetland Determination Data Form (AGCP) is now available in the Community section of Survey123 Connect. Here's the direct link to the survey item.

FWIW, here's the original thread associated with the effort.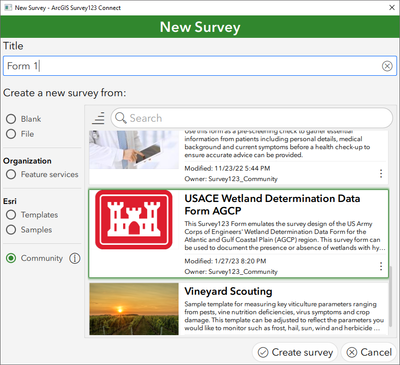 Kindest Regards,

t